Scotch & Soda for fancy Holiday Looks
Posted On December 21st, 2016 by Candice Pantin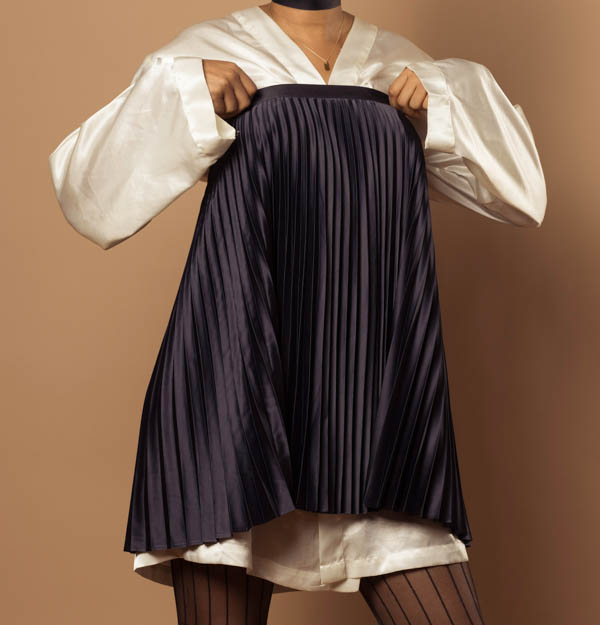 Ahhh the Holidays it's the time of year where everything is sparkly and everything is shiny. Whether or not you're a Believer or in love with the warm-fuzzy feeling of the family-gathering moments, there's truly a magical feel in the air which makes everyone feel merry! It's also the time of year where slipping into your fanciest looks is equally important as perfecting your gingerbread cookies recipe- Imaright!
During the Holiday Season I love to wear rich-tone looks like this Scotch & Soda shiny pleated jewel colour skirt that I styled as a dress– it's all about the spirit of fantasy! If you're more into cozy chic, their cocoon oversize sweater is your perfect fit.
Even though last-minute Holiday shopping can be a bit hectic, I honestly don't mind the frenzy of it all. You can find these looks on the Scoth & Soda website or venture into retail wonderland and visit their recently launched chichi Carrefour Laval boutique if you reside in the Montreal area.
Wishing for you to rejoice in this special time of the year. Commemorate your triumphs as well as your lessons- they are all gifts. May 2017 be filled with honoring your highest self. Happy Holidays ♥♥♥
Posted In
Colloborations
Fashion
How To Wear It
Style