Conversations With My Selves: Sadhara Gordon-Maule
Posted On December 15th, 2016 by Candice Pantin

Conversations With My Selves is a visual narration on self awareness. To know where you're going you must reflect on who you were.  This knowledge can lead to a kinder, more patient, empathetic disposition towards one's past in the hopes to influence one's future. 

Here are Sadhara's conversations.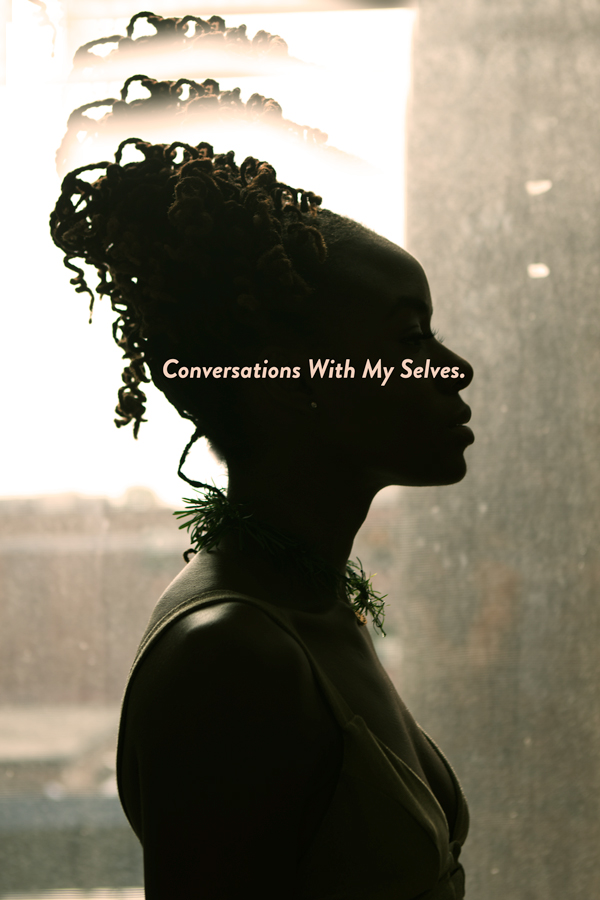 To my younger self…
1- Stay focused and don't veer off your path to accommodate others.
2- You don't need approval from everyone.
3- Tell them to hush you have great style.
4- Speak up for yourself do not let people bully you.
5- Most importantly love yourself. Self love is so important.
To my older self…
1-You still don't need approval from others.
2- Stay confident, stay in love with yourself.
3- Don't lose hope in your goals. Always remember why you started them and why you must achieve them.
4- Do no settle for what you think is mediocre, whatever we do must be great. It will be great.
5- When the going gets tough always know.. you got this baby girl.
Sadhara is wearing Frank & Oak Women white shirt and jeans; Vitamin Swim bikini top from Bikini Villge; Vans sneakers; Fernweh necklace; Sol Sana pouch; NYX Cosmetics Metals lip cream on eyes; NYX Cosmetics Sweet Cheeks blush, Essence Cosmetics nail polishes.
Photography, Editing by Candice Pantin
Posted In
Beauty
Colloborations
Editorial
Fashion
Photography
Style