Visuals at the Champ Libre
Posted On October 11th, 2016 by Candice Pantin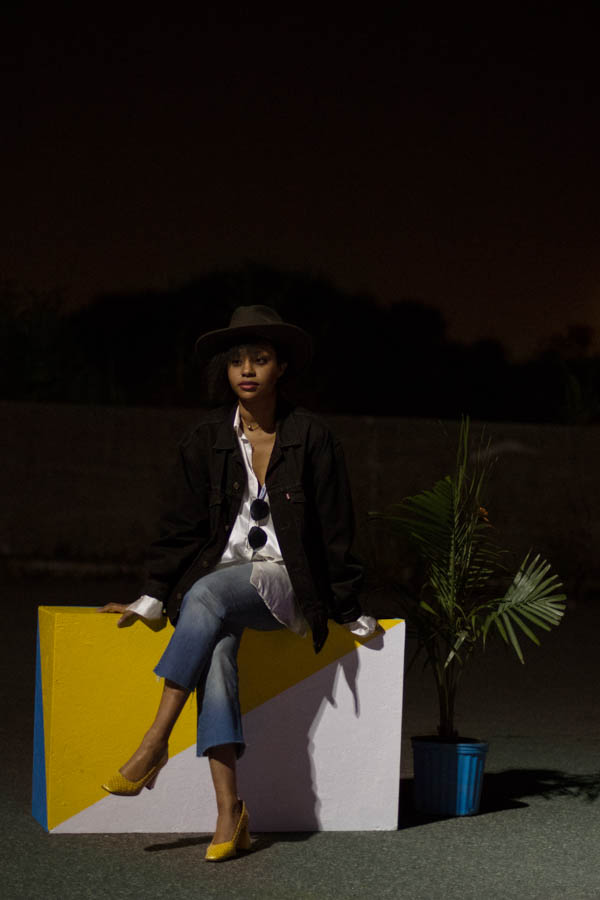 Picture of myself by Garrett Naccarato
One of the many beauties of living in Montreal is its cultural vibrancy being seen, felt, enjoyed all throughout the city. In collaboration with Lndmrk, international artist Maser has created a monumental, colourful mural of all murals dubbed the Champ Libre rendered at the vacant Salada building located at the junction of Highways 15 and the 40.
Sid Lee Collective hosted a dope block party commemorating the site and asked me to write a piece on some of the content creators that were snapping away while sipping on a drank. You can read my interview with Ali Inay, Garrett Naccarato, Jessika Dufour, Katia Hanine, and Sarah Babineau here on the Sid Lee Collective Blog.
Here are some of the visuals of that cool evening that I photographed.
Photography by Candice Pantin
Posted In
Art
Events
People
Photography
Places
Style