What wearing the pyjama trend says about you
Posted On September 14th, 2016 by Candice Pantin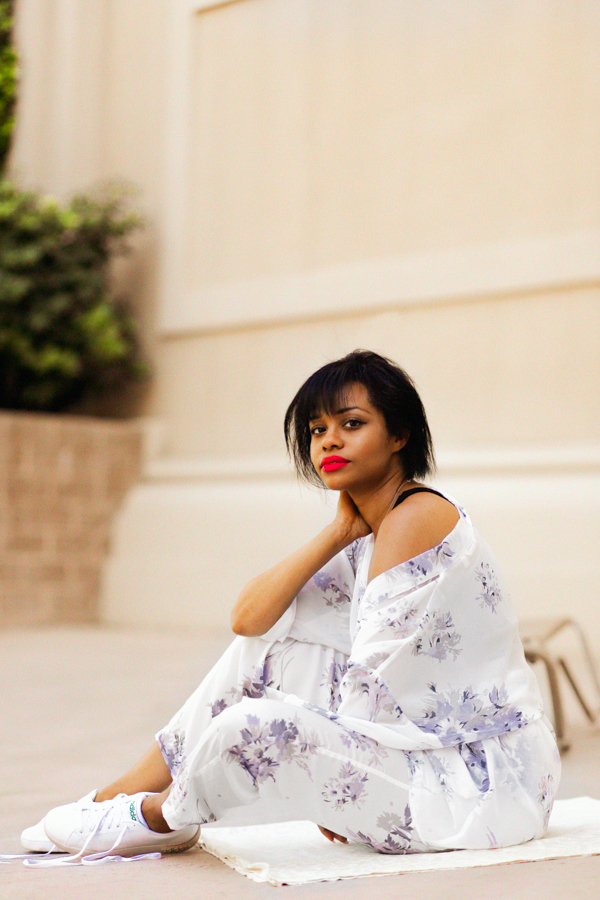 Lingerie: la Vie en Rose, Sneakers: Adidas from Sportium
In the last couple of while I've taken a penchant for not only wearing the pyjama inspired style but going a step further by slipping into actual lingerie. Just like everything, there's nothing like the real thing. This look has been trending for a while (it can be traced back to the Dolce & Gabbana's Spring 2009 RTW show) and my liking for it can be equated to an easy breezy disposition. As your style is a reflection of one's personality, here's my non scientific breakdown on a character trait of those that sport their nightwear as daywear.
1. You clearly have a non conformist attitude and define life by your own rules.
2. Be it with your attire or lifestyle choices, you value comfort and shy away from being uptight.
3. Being demure is your allure. You fancy the enigma to leaving something to the imagination.
4. You're a creative creature, mixing and matching is your jam. Negligee with denim anyone?
5. Being non-judgmental is highly valued as you're very accepting of novelty ideas.
What say you? Are you also lingerie lover at heart?
Photography by Jeremy Mitchell
Posted In
Fashion
How To Wear It
Outfits