In The Know: Jean-Michel Basquiat x Komono Collection
Posted On July 2nd, 2014 by Candice Pantin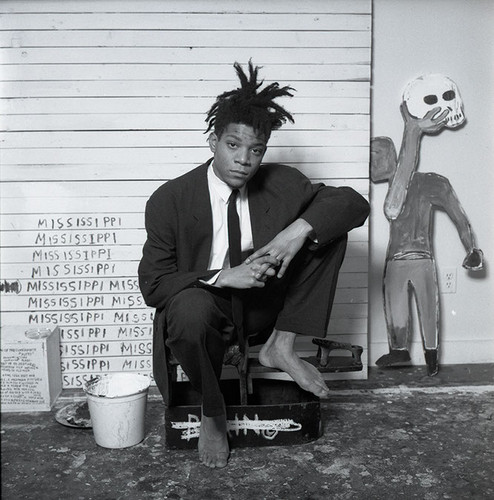 Ever wish you could take a piece of artwork home with you? Thanks to one of our fave accessories brands, Komono, now you can–well, sort of. Dedicated to bridging the gap between different artistic medium, Komono has developed "Kimono Curated", a series that mixes famed art with adornments, such as watches. For their first collection, the brand has teamed up with the estate of Jean-Michel Basquiat. The late American artist was a force to reckon with throughout the seventies and eighties, where he drew graffiti as part of SAMO (street art group named inspired by the term "Same Old") and exhibited in renowned museums, respectively. Basquiat's pieces are intriguing, cool, and timeless–it's no wonder Komono has chosen them to appear on their signature timepieces. Six celebrated paintings have been chosen to influence a watch; however, as each watch depicts a different detail of the said paintings, no two watches are the same. Tick, tock, tick, tock…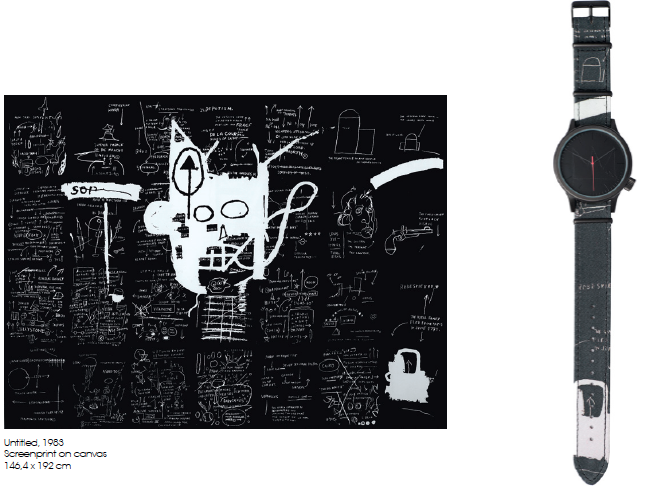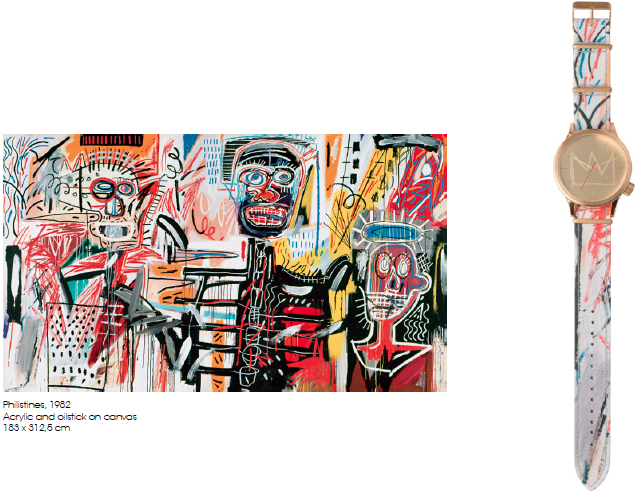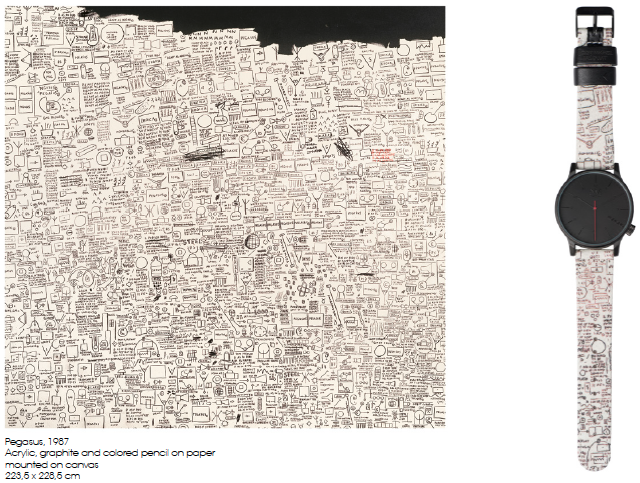 Love 'em? You can buy the watches here!
A Time For Art
Want to know more about the creative genius? Don't worry, we've got some fun facts up our sleeve:
1. Basquiat pied his high school principal, and he never graduated.
2. Basquiat's auction record is $14.6 million, but in the eighties, he didn't even have a bank account.
3. Basquiat's first painting was sold for $200 to Blondie's Debbie Harry.
4. As a teenager, Basquiat used to make postcards featuring his art.  Andy Warhol is noted to have bought several.
5. Basquiat had an affair with Madonna, and he eventually dated her.
Get more facts here.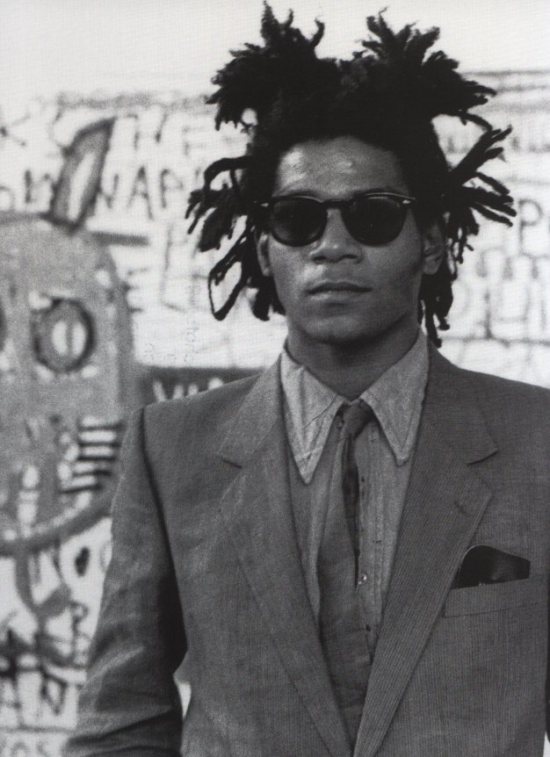 http://wearekomono.com/products/jean-michel-basquiat
CALGARY

The Source

MONTREAL

Boutique Oxford

Boutique 363

Meli-Melo

SASKATOON

 Banjo Outpost

VANCOUVER

Still Life

Walrus

VICTORIA

Still Life
Posted In
Colloborations
Fashion
Menswear
Style