Rebecca Minkoff X Holt Renfrew Holiday Beauty Bag
Posted On November 17th, 2014 by Candice Pantin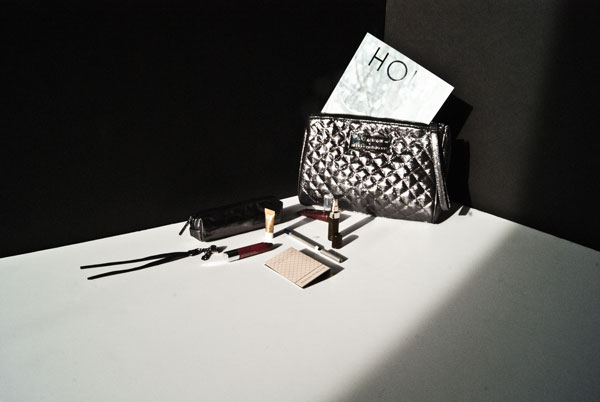 Our bag lady status has just taken a whole new meaning! We've gotten our hands on this Rebecca Minkoff for Holt Renfrew Holiday beauty bag which retails for $50. Glammer than glam, the quilted cosmetic case is designed in a festive metallic shade featuring the designer's iconic tassel and locket detailing. Inside you'll find  Rebecca Minkoff's personal beauty faves and we also think they're the essentials every gal should have – Clinique's Chubby Stick in Strawberry, Sisley's Anti-Ageing Eye Serum, Estée Lauder's Advanced Night Repair Eye Serum (we can't get enough of this one!), Laura Mercier Longwear Creme Eye Pencil in Violet, Oribe Shampoo for Beautiful Color, Bottega Veneta 1.2ML Eau de Parfum, and Revive Glycolic Renewal Peel.
The case also includes a $25 voucher which is applicable on your next purchase.
The perfect gift to give even if it is to yourself!
Rebecca Minkoff X Holt Renfrew Beauty Bag
Retails for $50 ($125 value)
Posted In
Beauty
Fashion
Photography