Visuals: AW14 campaigns
Posted On July 22nd, 2014 by Candice Pantin

It's campaign season in the fashion world, and throughout the next couple of weeks, labels are set to release their vision for the brand's upcoming season. Care to take a peak?

Balenciaga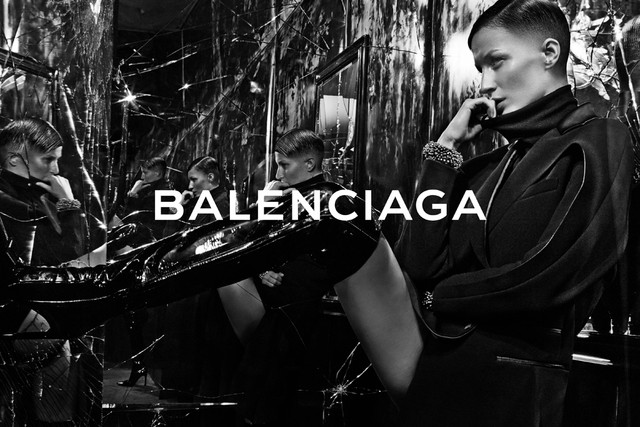 To our utmost surprise, the model featured in Balenciaga's fall campaign is none other than Gisele Bündchen. Known primarily for her long tresses and womanly curves, Gisele looks shockingly different whilst sporting a boyish crop. Revealing another side of the supermodel, we're thinking the upcoming line will similarly feature another dimension of the house–not surprising given the genius of Balenciaga's artistic director, Alexander Wang. Beyond Gisele's new 'do, the other interesting facet of the campaign is the cracked mirror which as Wang reveals in an interview with  Style.com, is reflective of his desire to create a new mold for the Balenciaga brand.
Jil Sander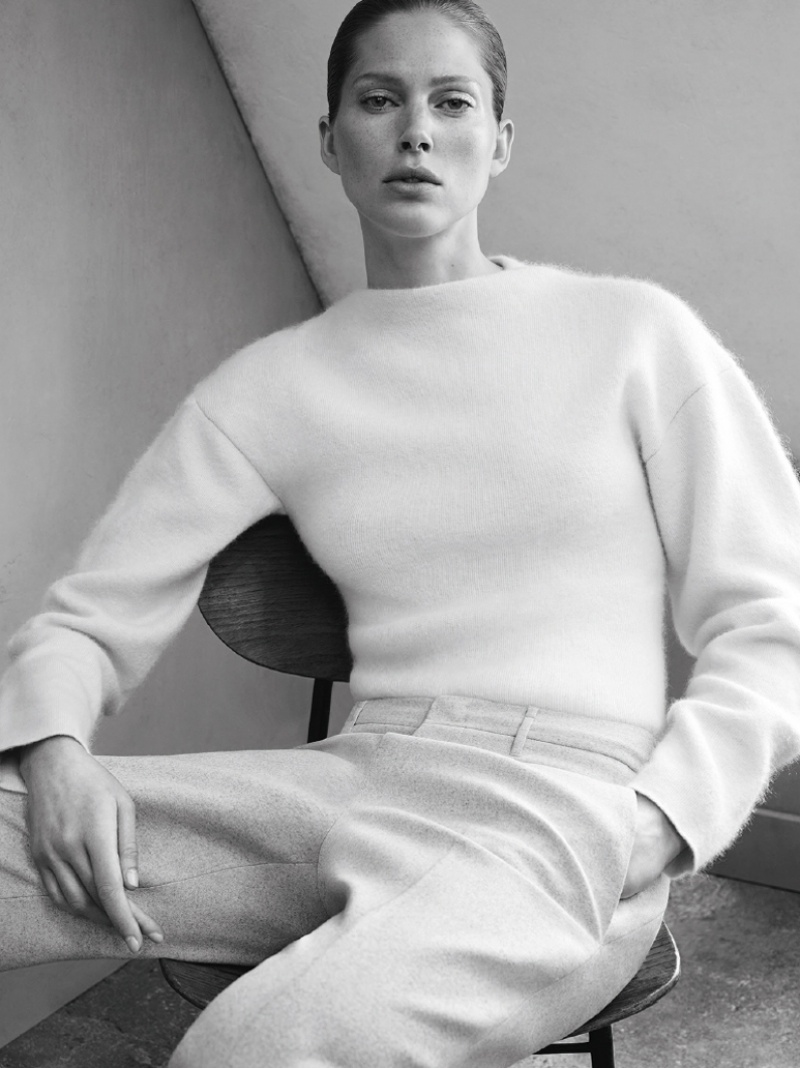 Jil Sander stays true to its roots in this black-and-white fall campaign. Sleek, minimalist, and ever-so cool, the photos, featuring model Iselin Steiro, hint at a classic fall collection–think structured jackets, warm sweaters, and boyish brogues. Although the campaign isn't necessarily innovative or provocative, there is an understated elegance about it that we simply adore. Mutig, Jil!
Dior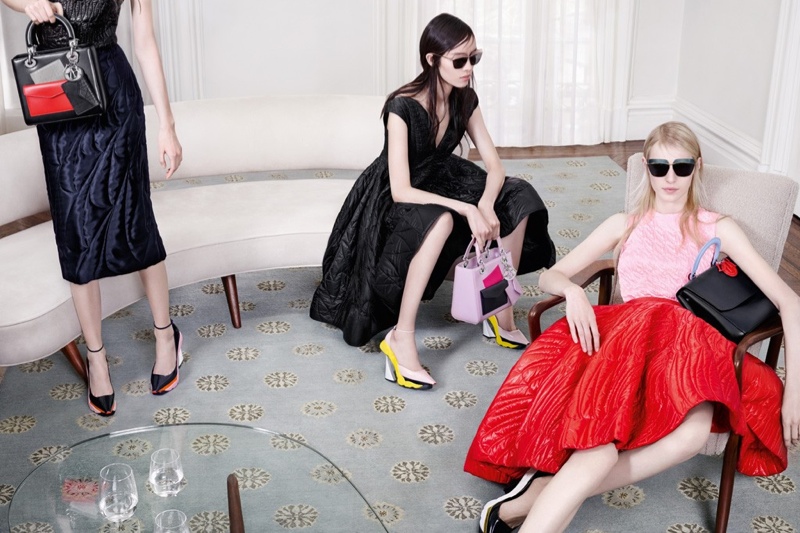 We've said it once, we'll say it again: We love Raf Simons. Dior's recent collections with Simons as Creative Director have been absolutely divine, and they have proven, once and for all, that the man is a sartorial genius (not that anyone needed proof, but nevertheless). Colourfully minimalist, the campaign is ultra chic. Although some critics have dubbed the photos as boring, we think the spareness may be telling of what's to come. Considering the house is more haute, perhaps Simons is trying to convey a sort of elegant simplicity that's more up to speed with RTW. Whatever it is, count us in.
Balmain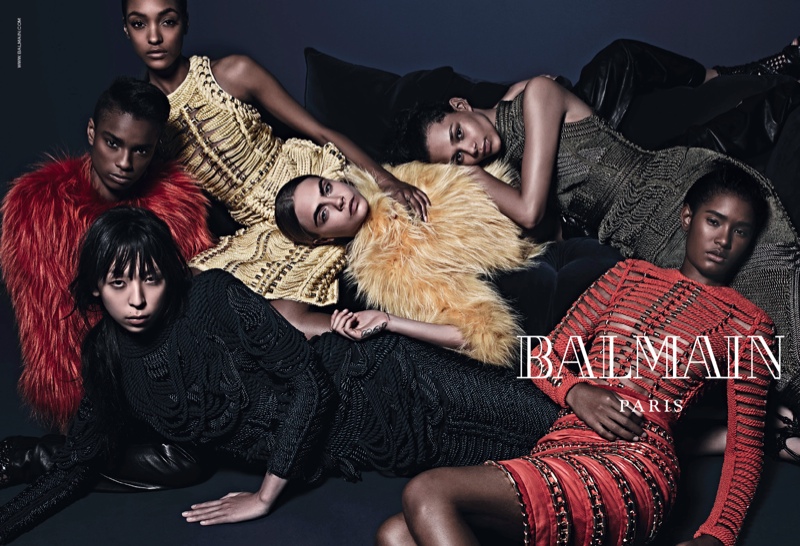 Military soldiers meet jungle cat in Balmain's fall campaign–and it looks absolutely amazing. Showing fur, leather, and suede (oh my!), the featured clothing have us more than excited for the full collection's release. There being several different sartorial looks, the campaign reveals the versatility and modernity of the brand–that's exactly what Creative Director Olivier Rousteing had in mind for the shoot, and we dig it.
Kenzo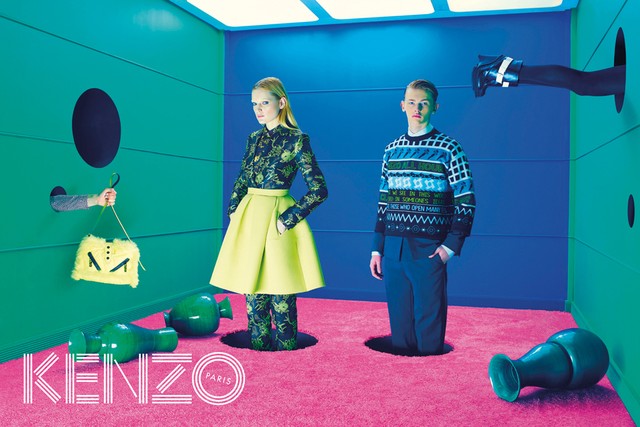 Channelling famed designer Elsa Schiaparelli and surrealist artists everywhere, the  Kenzo Fall/Winter 2014 campaign is (unsurprisingly!) crazy. The brand stays true to its roots in creating an attractive and interesting advertisement to complement the likewise attractive and interesting clothing. Fixed in a Barbie-like setting, it seems as if the models are playing house. After all, they're dressed relatively normal–well, for Kenzo, that is. Could this be the new normal? We sure hope so.
Louis Vuitton
Nicolas Ghesquière's first campaign for Louis Vuitton is finally here, and boy, was it worth the wait. Innovative, sleek, and oh-so cool, the campaign is a far cry from the House's older advertisements. Clearly, the new Creative Director wanted to depict this transition, as conveyed by the juxtaposition of the old car and the modern, chic woman along with featuring imagery from three renowned photographers: Bruce Weber, Annie Leibovitz, and Juergen Teller.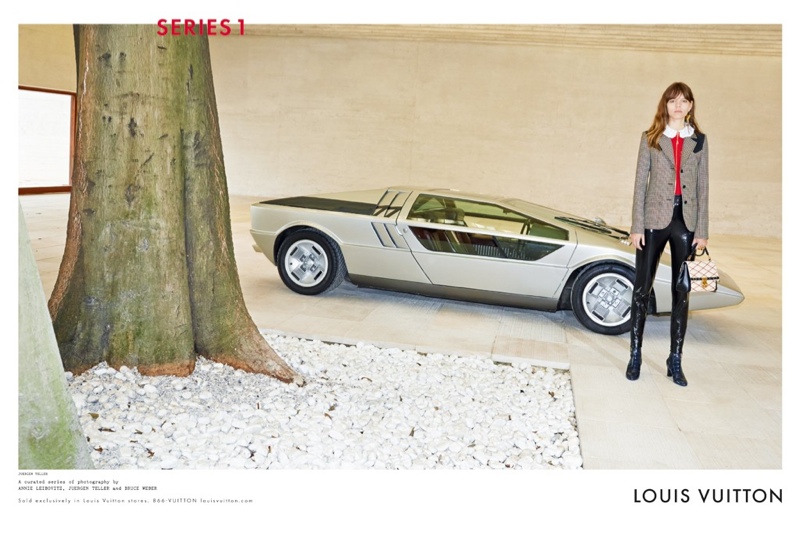 Posted In
Fashion
Photography