Runway Report: Mens SS15
Posted On July 21st, 2014 by Candice Pantin

Men's SS15 Fashion Week has just taken its final strut, and although our focus has primarily been on the Women's Resort collections, we think it's equally important to examine the menswear trends. In recent years, men and women's fashion have been comparatively reflective, so these recent shows may forecast the Women's SS15 trends to come this September. So, if you're intrigued to see what Raf, Phoebe, and Hedi have up their sartorial sleeves, take a peak at the menswear trends. After all, didn't we wear snapbacks, loose trousers, and brogues this past season?

Pinstripes
Horizontal or vertical, thick or thin, this upcoming season, only one thing's for sure: Stripes are in. Classic, versatile, and oh-so cool, this graphic design is bound to look great with any wardrobe. Dior, Emporio Armani, Gucci, and Comme Des Garçons were but few of the designers featuring this trend. Will you earn your stripes?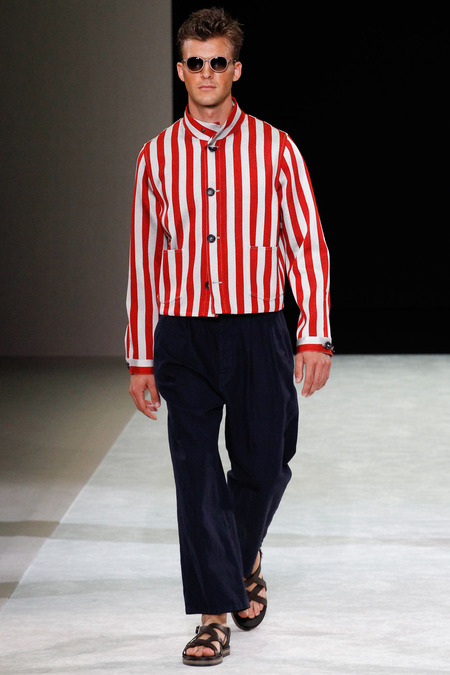 Denim  
Denim has always been a staple in our closets, but it seldom appears on the runway. In the form of jackets, bottoms, and even suits, jeans have been splattered (literally, in some cases) all over the Men's SS15 runways. There's just nothing better than keeping it simple, and we're glad the designers of Prada, Dior, Off-White, and Saint Laurent, among others, have focused the spotlight on everyone's fave look.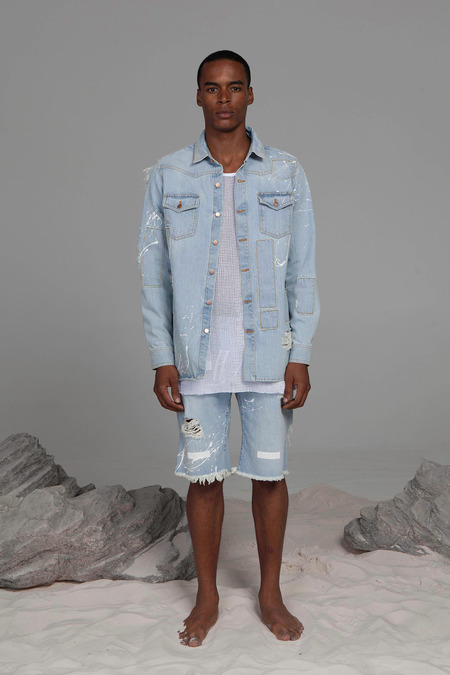 Layering 
Apparently the upcoming spring and summer seasons are going to be super chilly, because the men are seriously layering it on. Shirts on shirts, tanks on button-downs, tops on blazers—you name it—the boys have really gotten creative this season. Word to the wise: Make sure to channel your inner prince and not your inner pauper.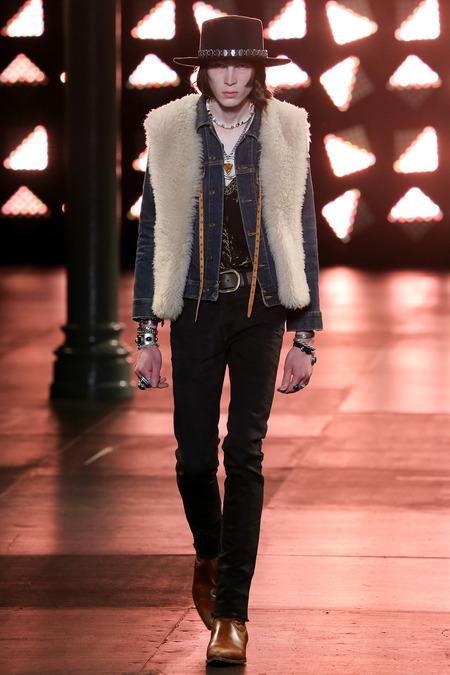 Normcore 
For the past season or so, normcore has been trending, but the look has taken on new life in Mens SS15 (fun fact: the term is a fusion of the words "normal" and "hardcore", infamously coined by Fiona Duncan in this The Cut article). Polos, sweatpants, graphic tees, and hoodies play prominent roles in most boys's wardrobes, and likewise Emporio Armani, APC, Bottega Veneta, and Paul Smith are  proving that this style is worthy of runway exposure. Out with the haute!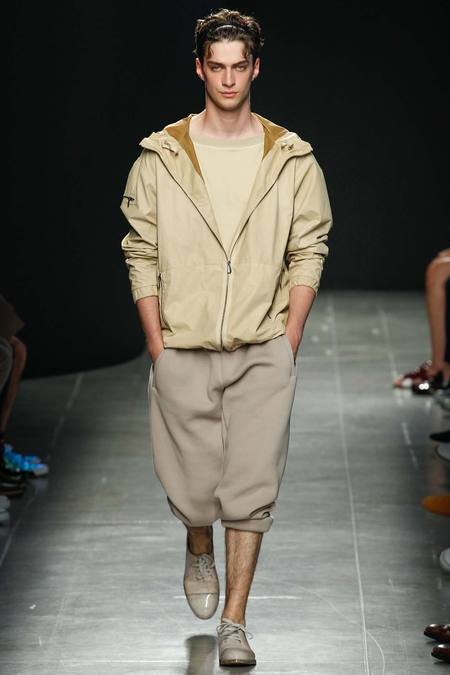 Military Influence 
Left, right left, right, left… When it comes to menswear this season, all aspects of the military are being channeled, and we can't say we aren't loving it. From vintage-inspired jackets to more modern bombers, this soldier style looks great—and we're beyond excited to see it translate into womenswear. There's something very handsome about a man in uniform—especially when it's designed by Hedi Slimane.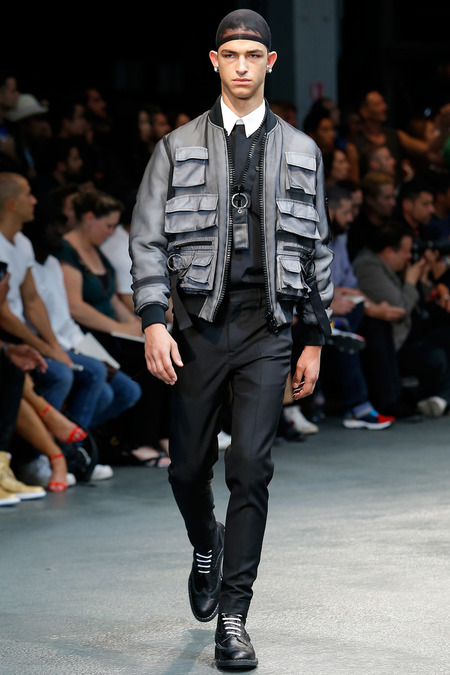 Images: Style.com
Posted In
Fashion
Menswear
Style