Runway Report: Resort 2015
Posted On July 22nd, 2014 by Candice Pantin

As if our Instagram feeds aren't indication enough, Haute Couture Fashion Week is in full swing; however, here at ILIW, we like to do things a little differently. Accordingly, we won't be reviewing the recent shows—not yet, that is. Instead, we present to you an overdue Runway Report from fashion weeks' past: Ready, set, Resort!

Earn Your Stripes
This graphic style has always been a staple for Parisian women. Shown on dresses, tops, skirts, pants, and purses, this style is in line with classic outfitting and effortless chic. It's also perfect to mix and match, while easily being a trompe l'oeil for flattering the figure. Need we say more?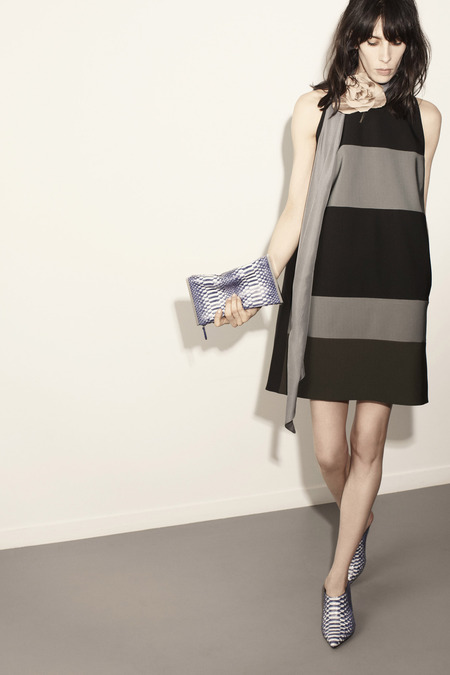 Flower Puff Girls 
Though the perennial print has been trending for a few seasons, and generally reserved for spring, it appears designers have decided to bring the design to Resort. Fresh and cool, the floral print featured in the collections were beautiful–be they embroidered onto a sweater, or appliqued all over a chic pant-suit. Global warming must really have hit, because April showers are now bringing Resort flowers.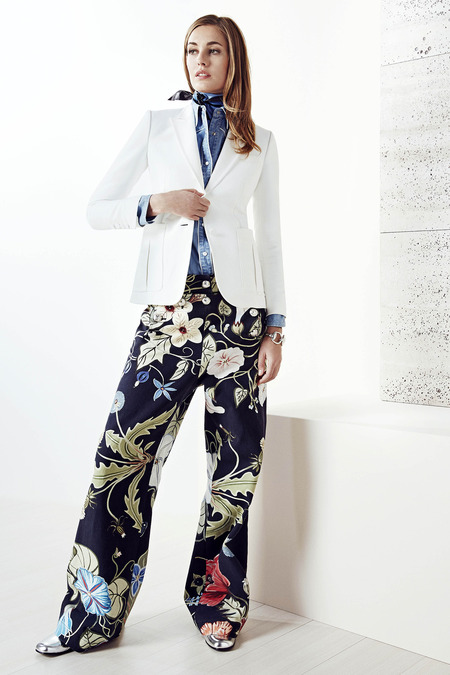 Dots N Spots 
Designers by the likes of Dean & Dan Caten and Stella McCartney have clearly been watching plenty of New Girl, as Jess Day's love for polka dots was spotted throughout the Resort collections–and we just love it. Playful and fab, this quirky print looks great splattered onto any top, pant, or blazer. (We're especially loving Ms. McCartney's printed jumpsuit featured below.)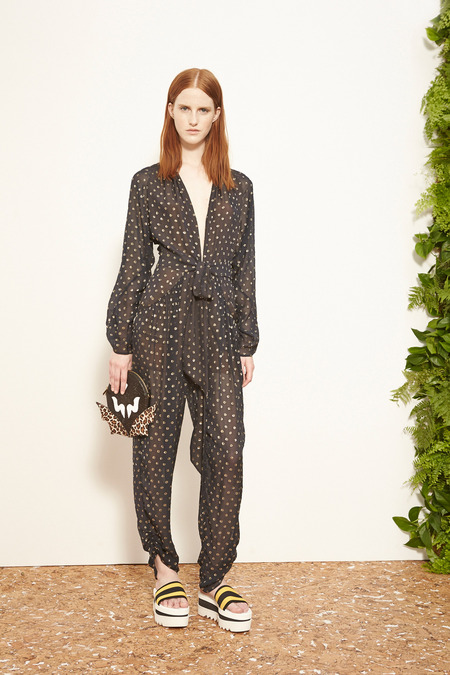 White Out  
Crisp, cool, and chic, the monochrome look is still trending come Resort season. White tees have always been our go-to staple, but now, we're inspired to be bold and sport it H to T. Although we're a fan of the tone-on-tone look, the pop of color featured in many of the runway looks–be it a purse, necklace, or footwear–is fresh and fab.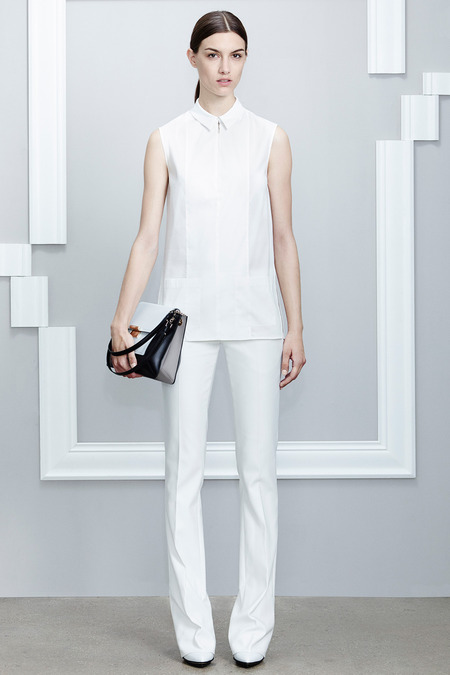 École Militaire 
Taking a Major hint from the Mens SS15 runways, the military look is trending for the Resort season. With sharp blazers featuring utilitarian detailing, this style's school of thought is based  on understated elegance–especially when paired with streamlined pieces.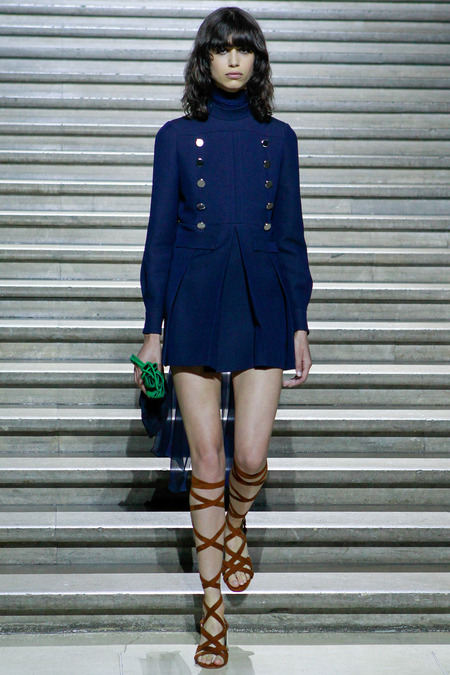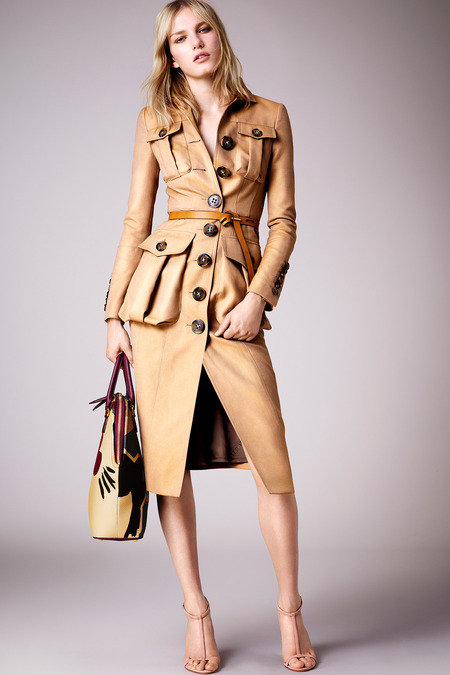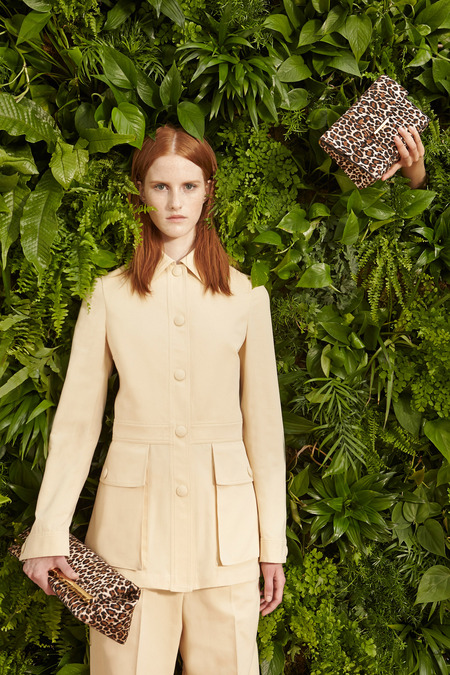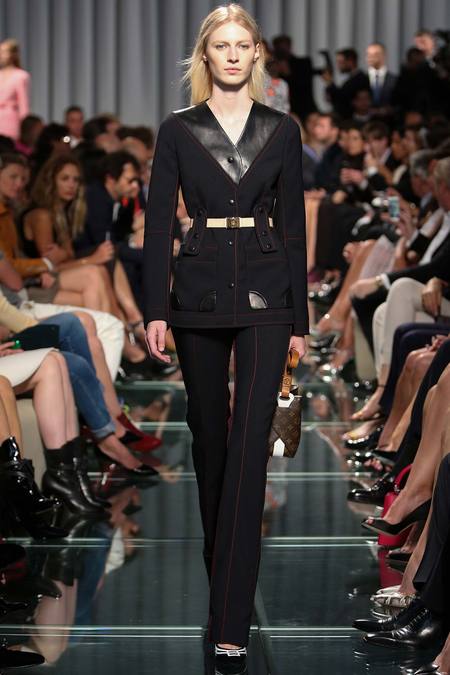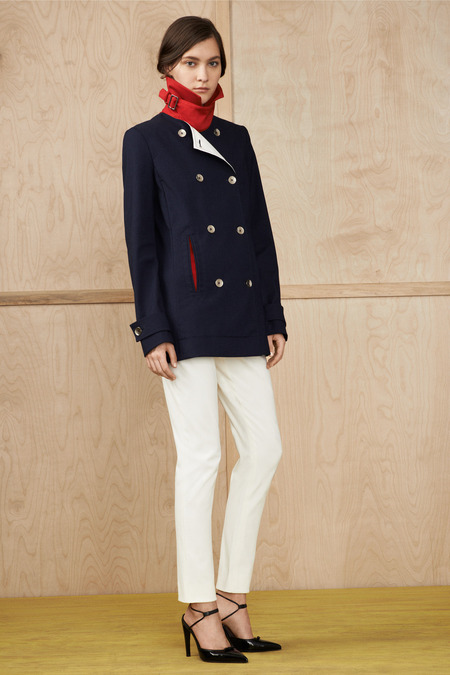 Photo Source: Style.com
Posted In
Fashion
Style