Lookbook: Marina London AW14
Posted On October 15th, 2014 by Candice Pantin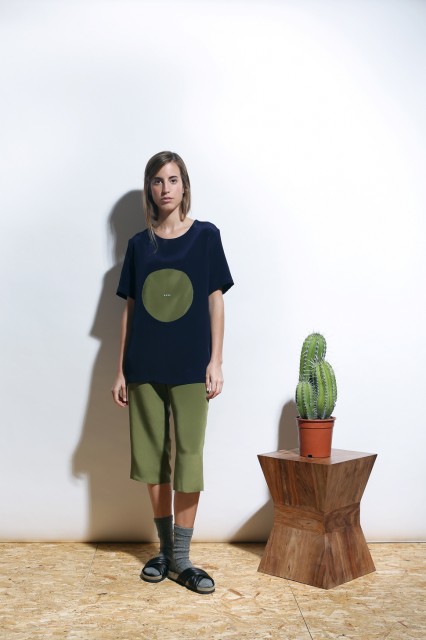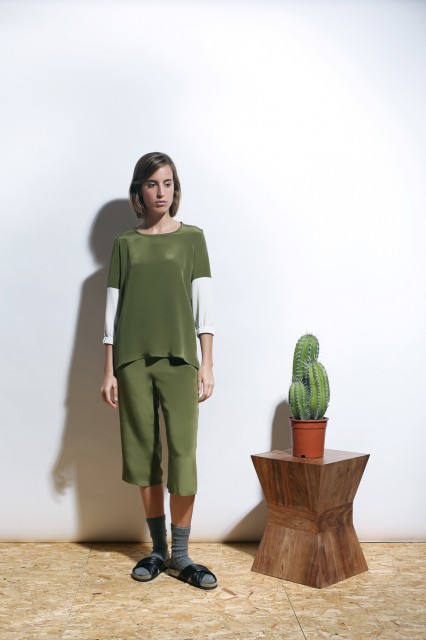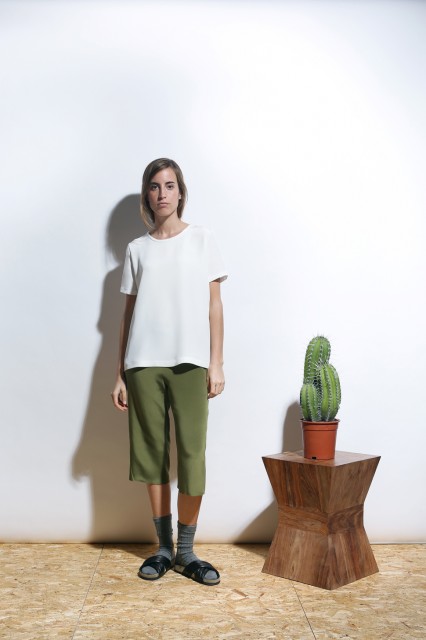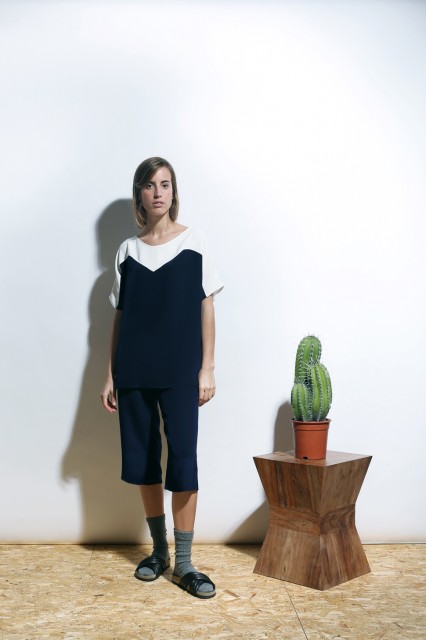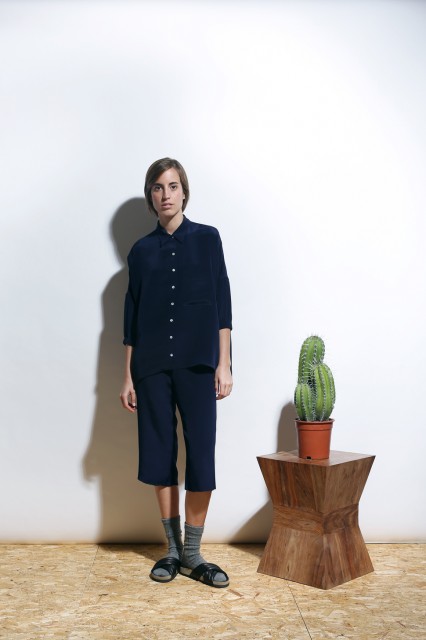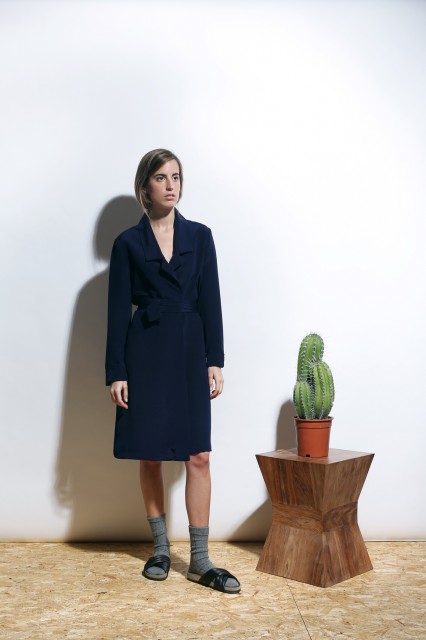 It's amazing how social media makes info so readily available in just a click away. On one of our many Instagram-down-the-rabbit-hole trollings we came across the womenswear brand Marina London. As the namesake suggests, this London line is based in England and designed by Bulgarian-born, Brit-raised Marina Guergova. A Central St-Martins graduate, Marina's smart silk staples collection evoke a sense of effortless luxury.  The AW14 selection is designed in sophisticated silhouettes of one-size Tees, whimsy button-downs, loose-fit culottes, clean-line dresses, and a large-lapel mac (if you were wondering, the latter is a fancy word for raincoat!). The minimalist colour palette is in shades of cactus, navy, and white. We're normally a fan of the black & white vibe, but we must say, that green hue can definitely bring some color back into our lives!
Our fave look that's #OOTD worthy: the Danni top and Berta shorts.
And since we're in the spirit of sharing, the muse featured in the AW14 campaign is Spanish photographer/blogger, Berta Bernad – hence the name of the shorts!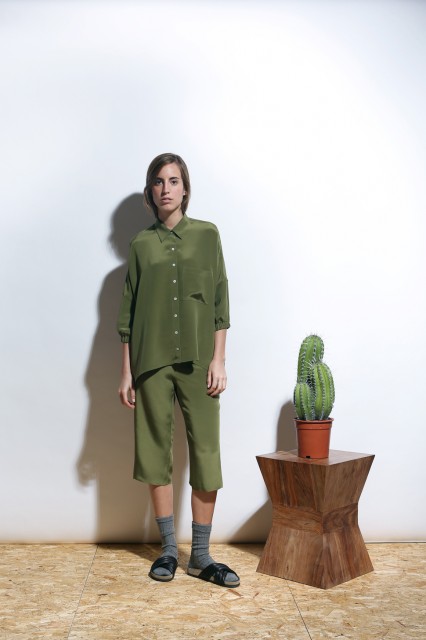 Posted In
Fashion