Frame To Face, Find Your Cutler And Gross Specs
Posted On April 14th, 2014 by Candice Pantin

I'm all for working with what we're born with: got some hips, slip into an A-line skirt; you're on the shorter side, flatforms are definitely your friend; want to lengthen your torso, stick to V neckline tunics. So choosing a pair of chic eye frames to suit your face is no different- pick a style that compliments and enhances your naturally beauty.

To select your special specs start by looking at your bone structure. If you have softer, rounder features, you will want to choose frames that are more structured and angular. And vice versa. If you have prominent features, your eyewear should be on the curvy side.

I came across Cutler and Gross -you know the frame brand spotted on all the fashion insiders- and their Spring/Summer 2014 collection has an array of  mega stylish shades to suit your liking. Inspired by a garden party, the English brand's latest offering features ootd-worthy mirrored lenses, feline sleek shapes, and even a cheeky insect pattern style.

With all these beautiful styles, the choice can be overwhelming.
I've rounded up 5 Cutler and Gross  lookers to flatter 5 face shapes and will give you a shaded view on fashion this season.

 If you're face is…

OVAL, try 0261 BLUE ON BLACK
Lucky you as  the balanced proportion of this face type works well with most frames. Tip: choose a style that is no wider than the broadest part of your face.  These 90s inspired specs will be perfect to accessorize your summer festival look.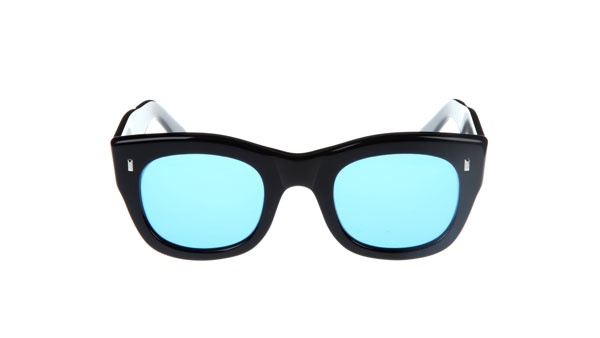 SQUARE,  try 0736 BLACK
To offset the angular shape of your face, opt for a retro-cool round style. It'll soften your features and flatter a square jawline. This cheeky style is the perfect touch for your next patio party.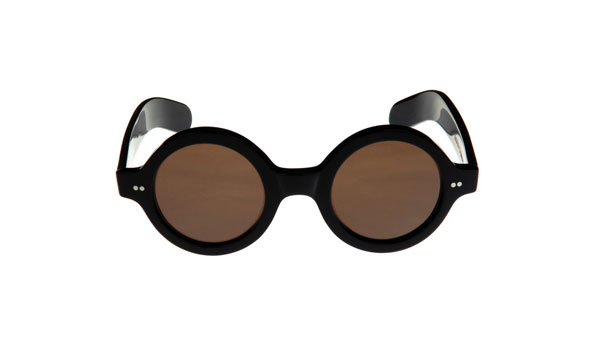 ROUND, try 0943 ICE BLUE
Flatter the curves in your face by complimenting it with rectangular style frames.  This structured style will balance out the roundness by giving definition and length to your face. The clear acetate style is perfect for poolside lounging.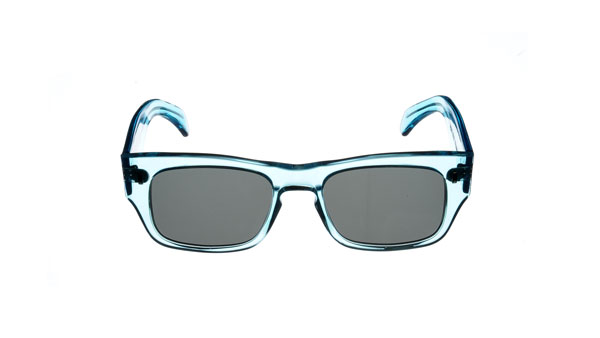 HEART SHAPE, try 1082 BLACK ON CREAM
An aviator style will work well with this face shape as it'll diminish the appearance of a pointy chin. On the flip side, cat eye specs can also do the trick. Just make sure that they're not too angular or broad as it will make your face look   top heavy. On trend with this season's art fascination, this Trompe-l'oeil frame is an accessory that you'll also want to display as beautiful deco.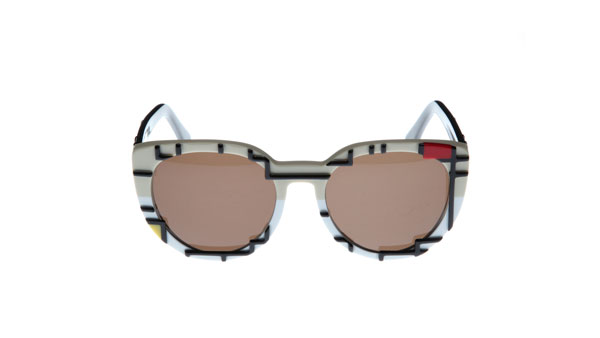 OBLONG, try 1126 BLACK
The beauty about this face shape is that when it comes to sunnies, going big is best, especially if there's significant width to the frames. Again, we're always looking to compliment our features and these oversized design will balance out the long length. Pose in this quirky pair for your next #selfie moment and enjoy the inpouring of social media loving !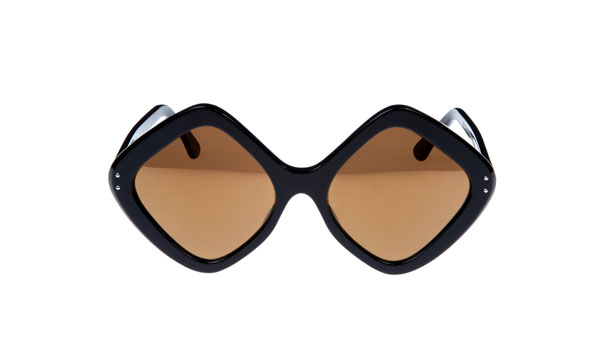 UNIVERSAL TIPS TO KEEP IN MIND
+ If you're considering wearing coloured frames, consider your outfit as well. Colour block in complimentary hues.
+Think about your skin tone, ice blue mirrored lenses look great on cool undertones, while warm-toned peeps should lean towards yellow and orange lenses.
+Regardless of the style, your eyes should be in the center of the frames.
Which are your fave? I'm feeling the 1082s!
Posted In
Fashion
Style