visual profile: singer XAV
Posted On August 8th, 2014 by Candice Pantin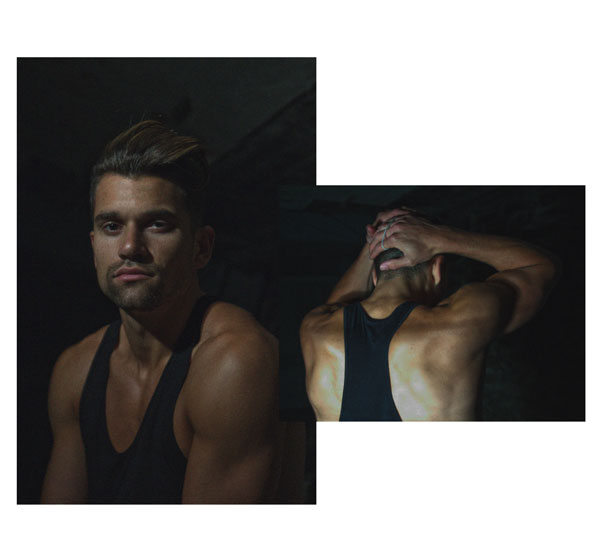 Zeeky. You might not be familiar with the term but if singer/performer/fashion enthusiast XAV has anything to do about it, it will be on everyone's lips. The aforementioned is not only the title of his debut EP but also a statement coined to describe living the "Life". Capturing his musical mashup of R&B, Trap, and Hip-Hop with a feeling of belonging to the coolest effing tribe clad in "Rick Owens and shit", getting Zeeky is a celebration of creative expression with XAV stylishly leading the movement. Hailing from Montreal, birth name Xavier Gauthier, this entertainer appears to have the full package for stardom – the smooth tone, the chiseled jaw, the rip bod. But as everyone knows, that's just a starting ground for "making it". When we photographed him a couple of weeks ago, XAV's eager to capture visually interesting moments was eminent and very telling of his assiduity to create art. This driving force is what seems that'll set him apart which a certain Akon has also recognized. XAV met the global superstar and was instantly taken under his wing which helped him to not only craft his skills but sharpen his own musical presence. With an unpretentious demeanor but a swag that gives you endless style both in fashion and music, the future is promising for fans to willingly Get Zeeky With It.
HOMETOWN, XAV's catchy single.
 XAV is wearing Travis Taddeo black tank, Rick Owens Memphis pants, Rick Owens × Addidas trainers, Lost And Found long sleeve shirt, Balmain hoodie vest, Rick Owens kilt shorts, Rick Owens Ramones drkshdw, Julius skinny trousers tailored by Oliver Porte.
PHOTOGRAPHER , EDITOR: Candice Pantin
Posted In
Fashion
Menswear
Music
Photography
Style
Uncategorized