#TTOpenHouse Sale
Posted On November 12th, 2014 by Candice Pantin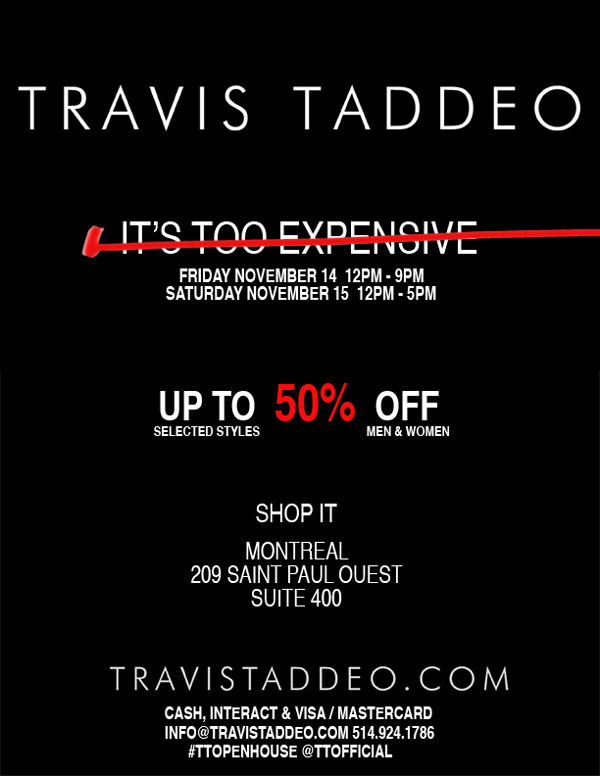 It's that time when the wonderful end-of-season sales start to fill up our social schedules – hey, shopping is a very social sport! So when our good friends over at Travis Taddeo asked us to share their #TTOpenHouse Sale we eagerly accepted and replied: is the grass green? is the sky blue? is our love for all-monochrome-errthing at a state of obsession? The short answer was YES!
For two (2) days starting this Friday, November 14, you can shop the TT women and men collections of runway samples, previous collections, discontinued styles, and basics. Selected pieces will be on sale up to 50% off – UNPRECEDENTED we know!!
We'll be there trying on every piece of cool clothing in shades of black, black, and black!
#TTOPENHOUSE SALE
209 Saint-Paul Ouest, Suite 400
Friday, November 14 / noon to 9pm – Saturday, November 15 / noon to 5pm
Cash, Interact, Visa/Mastercard
Here's what we're ogling>>
Posted In
Events
Fashion
Menswear
Style