Pinterest Style Holiday Eggnog Cocktails
Posted On December 23rd, 2015 by Candice Pantin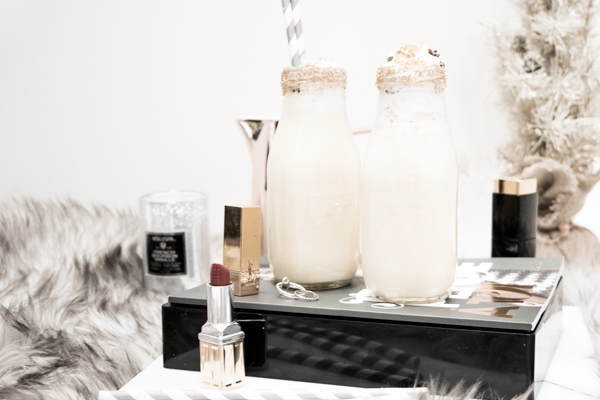 Besides the gifts, when I was a kid one of the great things that I looked forward to at Christmas time was drinking yummy eggnog. I was kinda of addicted actually – I would secretly take sips straight from the carton all throughout the Holidays! Honestly it's so delicious I should indulge in this creamy concoction all year long!
To celebrate the festive season, here's a little inspo that will leave your guest oohing and aahing! Either whip up your own recipe or buy your fave store blend.
YOU'LL NEED
– Eggnog
– Bourbon (optional)
– Whipped Cream
– Vanilla Extract
– Coco bits
– Edible Gold Glitter
–  Sprinkle Gold Edible Stars
– Striped Straws
STYLING INSTRUCTIONS
– Dip your glass into a bowl of vanilla extract ensuring that it covers the rim.
– Dip the rims into edible gold glitter.
– Mix the eggnog and Bourbon together (add as much liquor as you want, it's the Holidays after all!)
– Poor eggnog leaving room for the whipped cream.
– Add a heavy swirl of whipped cream.
– Sprinkle the topping with gold edible stars, coco bits, and a straw.
Enjoyyyyyy and Happy Holidays!!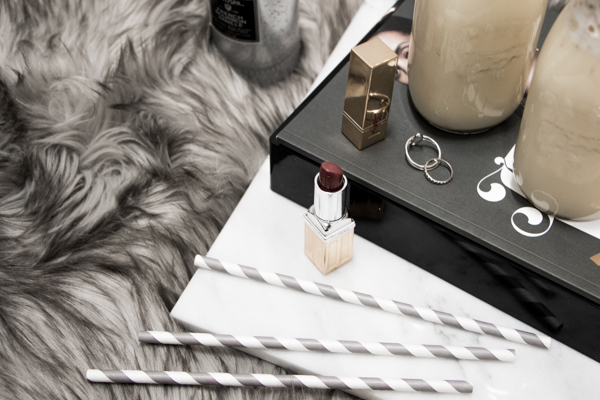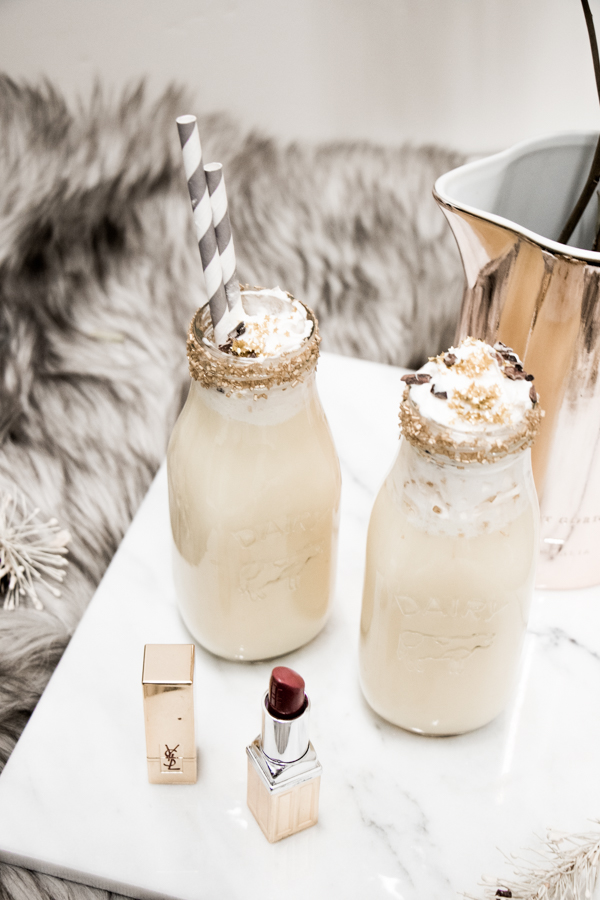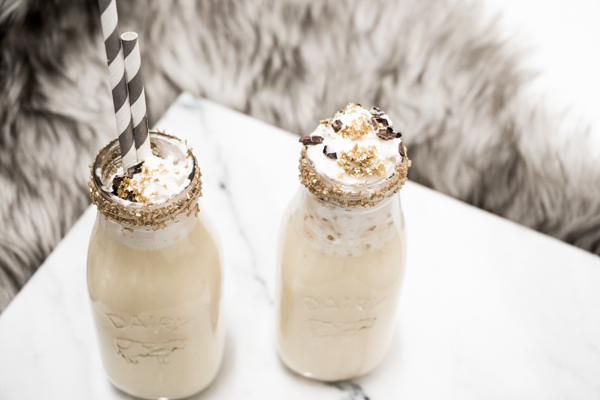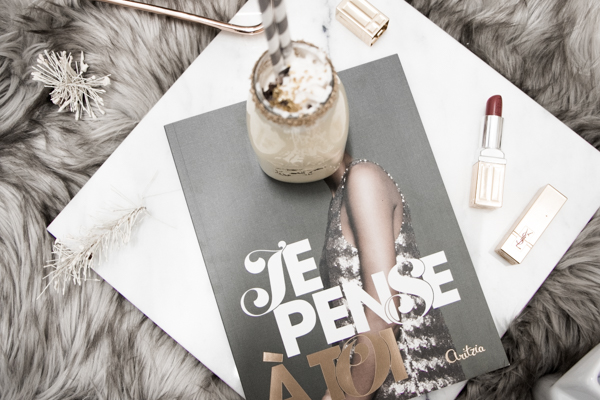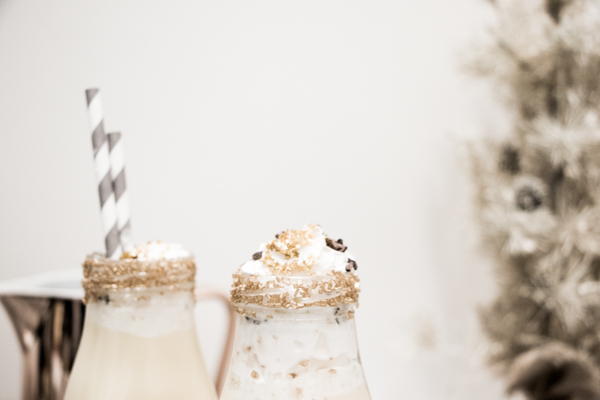 Posted In
Beauty