Last Minute Beauty Gifts from Kiehl's
Posted On December 22nd, 2015 by Candice Pantin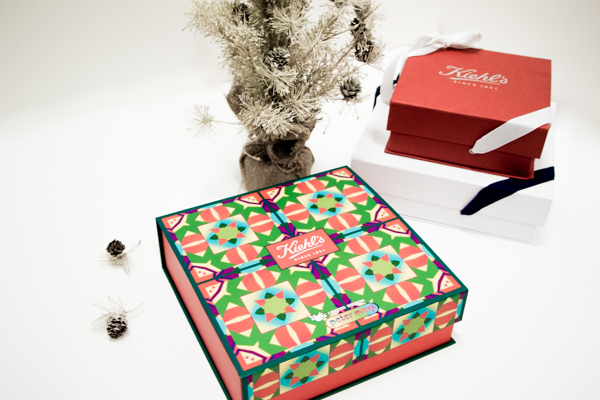 It's the most wonderful time of the year! With the parties to attend and loved ones to see, the Holidays are not only a joyous time but a race for time! If you haven't completed your list and checked it twice (I'm totally self projecting here!), might I suggest visiting Kiehl's to find something special. Not only are their products beyond amazing –  looking at you Ultra Facial Cream – but they're also the perfect stocking stuffer for a last minute gift idea. If you're having a hard time choosing from their array of great products, you could always customize your own gift set by choosing the picks of your choice. And on top of that, it all comes in a pretty packaging thanks to their gift-wrapping service with the Limited Edition Kiehl's x Peter Max gift boxes – lovely you just managed to save even more time!
Speaking of the latter, every Holiday season the cosmetic brand teams up with an artist to design a selection of their beloved offerings. This time around they chose the whimsical and colourful Peter Max. Though my style is more monochrome, the playfulness of the designs are charming and truly celebrates the Holiday spirit!
You can view the complete collection here.
My gift set from me to me consists of Creme de Corps 500 ml, $63, 250 ml $38; Creme de Corps Whipped Body Butter $46; Ultra Facial Cream $56; Powerful Strength Line Reducer Concentrate $77; Pineapple Papaya Facial Scrub $37; Ultra Facial Overnight Hydrating Masque $36; Creme de Corps Nurturing Body Wash Cream $26.
One down, countless more to go!
Happy Shopping and Happy Holidays!
Posted In
Beauty