3 WAYS TO WEAR THE DENIM OVERALLS [PT.1]
Posted On May 4th, 2014 by Candice Pantin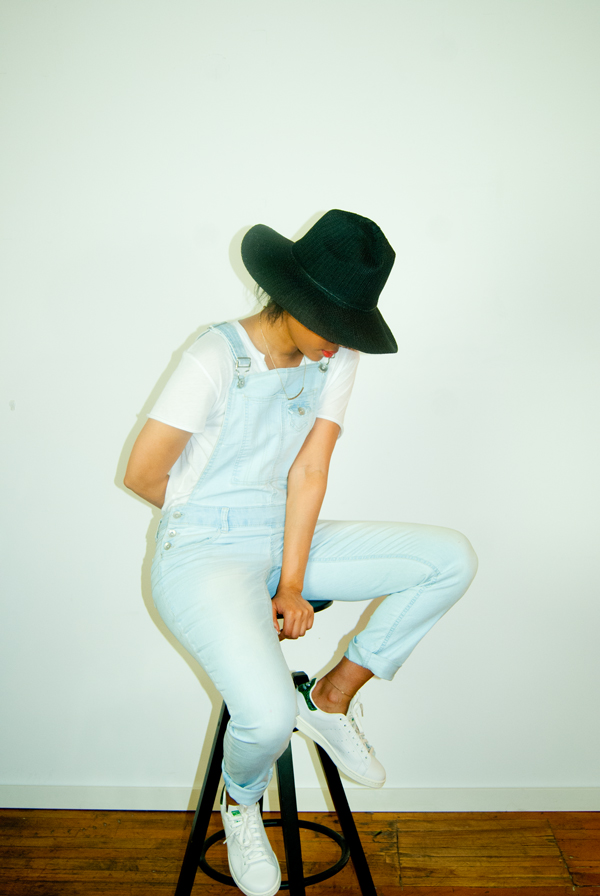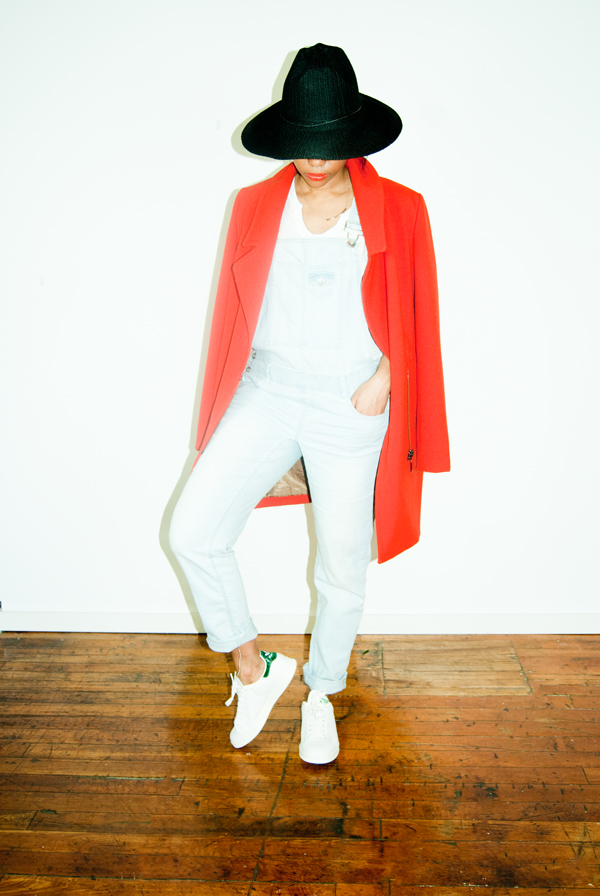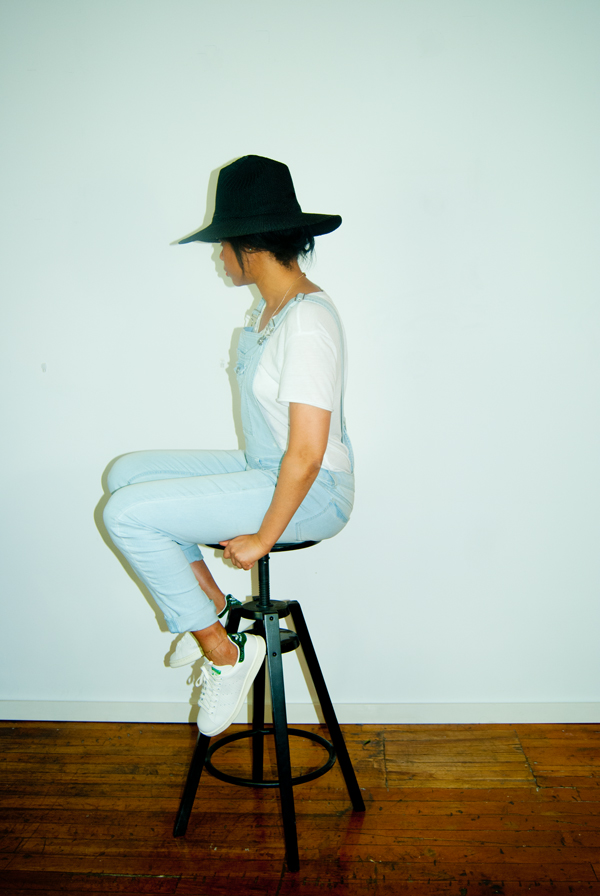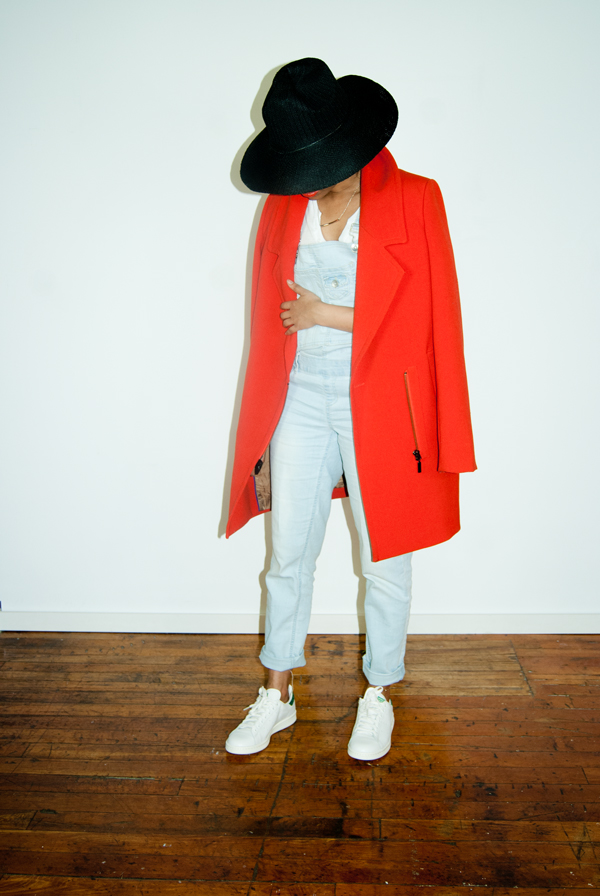 Every season has its IT fashion item-  knuckle rings, wedge booties, snapbacks anyone! The latest, it's an overalls consensus (see what I did there!) that the denim version once reserved for the working class is now a style staple for a fashionable wardrobe. Laid back and relax, overalls are so easy to wear with a loose Tee, runners, a cool accessory and you're ready to go .
Just like the namesake of this site, I love clothing that you can personify to your style, mood, and disposition. In this fashion book, the're no set rules on how you can dress an item. That's why I Like what I Wear and I Wear what I Like!
I've mentioned herethat the overalls is a spring trend to covet. In this post, I'm showing you how to kick it with an oversized bright coat (paging warm weather, paging warm weather!), fave of the moment Adidas Stan Smiths, and the coolest hat which I'm sure to be wearing for weeks on end. BTW, you'll never ever believe where I purchased the latter. Here's a hint, it only cost me a $1!!
The goodies continue, later this week, I'll be showing you two other ways on how to wear the denim overalls.
Coat: Bedo (similar here), Tee: Zara Man, Necklace : ALDO Accessories, Overalls: Zara, Runners: Adidas Stan Smith.
#ILikeIWear
Posted In
Fashion
How To Wear It
Photography
Style