Giveaway: I Like I Wear X Joys Of Living #MyJoyForLiving – CONTEST NOW CLOSED
Posted On June 18th, 2014 by Candice Pantin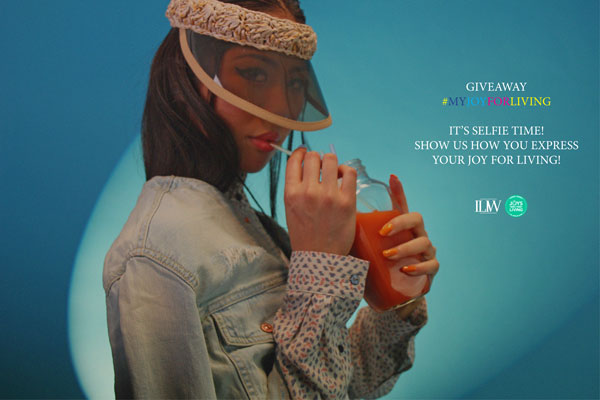 Here at I LIKE I WEAR, we think a healthy lifestyle is extremely important; accordingly, we're super excited to announce a new GIVEAWAY with one of our fave juicing companies, Joys of Living. By snapping a selfie, one lucky winner could win a three-pack of their nutritious juices, including Big Bang Boost, Sunkiss Boost, and Tune-UP! Local, fresh, and oh-so yummy, the company's juices promise to give you that healthy kick you so need without sacrificing on taste.
Pssst JOL provided the lovely juices featured in yesterday's In Living Colour editorial.
Want in? It's super easy!
#1 – Snap a selfie depicting your Joy For Living this summer. Think fun times outdoors, or hanging with the gals, or visiting your fave event. Nothing too complicated, just you having a fab time and living life beautifully!
#2 -Hashtag your selfie with #MyJoyForLiving
#3 –  Post to your fave social media platform and make sure to follow us to be legible to win
If on Instagram*, ILIW here and JOL here
If on Facebook, ILIW here and JOL here
If on Twitter*, ILIW here and JOL here 
*Your account must be set to public
Prize: 3-Pack Joys of Living Juices
The contest is open from June 18 until June 24.
The winner will be announced on June 25.
The contest is ONLY open to Montreal residents.
Ready, set, go… Joy!
CONTEST IS NOW CLOSED! CONGRATULATIONS TO @KRISTINASIMEONE!
Posted In
Colloborations
2 responses to "Giveaway: I Like I Wear X Joys Of Living #MyJoyForLiving – CONTEST NOW CLOSED"