ALEXANDER WANG X H&M COLLECTION IS FINALLY HERE!
Posted On November 5th, 2014 by Candice Pantin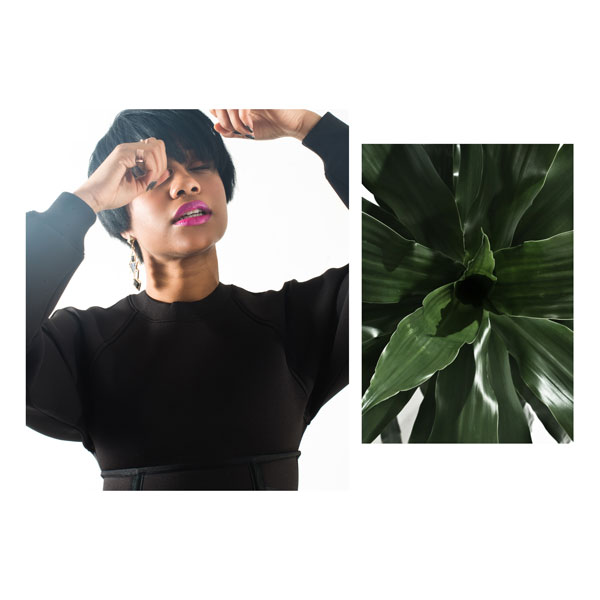 The Alexander Wang X H&M collection launch is only hours away.
We were very fortunate to receive an exclusive invitation for the media shopping event yesterday.
In one word, it's INSANE.
To our delight, the selection ranges from black, to white, and then even more black (remember our monochrome obsession confession here?)
The designs are everything any cool dude and dudette would want.
For the dudettes: cropped Tees, WANG-embossed neoprene sweatshirts, bralettes, scuba dresses, and leather pants.
For the dudes: Plenty of oversized Tees, leather 3/4 shorts, baseball leather jerseys, neoprene slim pants, and cocooned outerwear.
Accessories were plentiful with booties, heels, backpacks, keychains, and even leather boxing gloves!
It might be pandemonium.
Some tips to shop like a pro:
#1 Wear leggings and a light top so it's quick and easy to try things on.
#2 Forgo the hefty purse and opt for a backpack or a fanny pack.
#3 Eat prior, you don't want to be on edge. But lay low on the caffeine- it's no time for bathroom breaks.
#4 Grab everything that catches your eye. If ever it's truly not the right fit, you could always exchange it later.
#5 Be courteous to your fellow shoppers. Have fun and shop till you drop!
Alexander Wang X H&M collection
Thursday, November 6, 2014
Price range: $17.95 – $349
Locations
Montreal – 1200 Sainte-Catherine Street
Toronto – Eaton Centre, Bloor Street, and Yorkdale Mall
Calgary – The Core at TD Square
Vancouver – Pacific Centre and Metropolis at Metro Town
Alexander Wang X H&M black neoprene top: $59.95
Alexander Wang X H&M grey cropped top: $49.95
H&M earring $6.95
Photographers: Candice Pantin + Naskademini
Posted In
Fashion
How To Wear It
Photography
Style
4 responses to "ALEXANDER WANG X H&M COLLECTION IS FINALLY HERE!"