ElevenParis: Fashion Preview FW15 from PROJECT pt.1
Posted On February 23rd, 2015 by Candice Pantin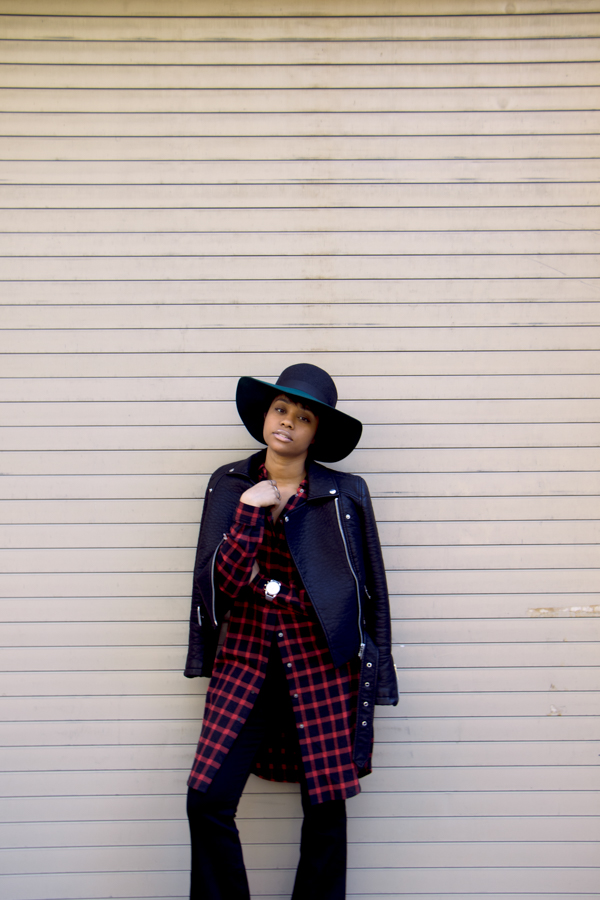 We're back from Las Vegas where we were invited as a style ambassador for PROJECT's #BloggerPROJECT and got to connect and create some cool content with some equally killer brands. One of these aforementioned lines is ELEVENPARIS where we received a private tour of their urban unisex collections. This hip Parisian brand designs for those seeking a unique style with a rocking disposition. The Fall 2015 collection is a selection of street style attitude of leather jackets, playful slogans, cropped sweaters for women; for the guys, oversized bombers, cheeky Star Wars printed sweatshirts, and plenty of plaid.
We opted to sport the latter. We love the grunge effect of matching it with a cropped perfecto. This type of layering is perfect for fall's transition style. Topped with an oversized floppy hat and on-trend flared denim and you've got it going on!
Check out our first set of pics which we were photographed by gentleman of all gentlemen, Thierry Augustin from Genteel Flair.
PHOTOGRAPHER: Thierry Augustin
EDITOR: Candice Pantin
Posted In
Fashion
How To Wear It
Photography
Style