#BREAK UP AND MOVE TO HEALTHY LIVING
Posted On March 16th, 2015 by Candice Pantin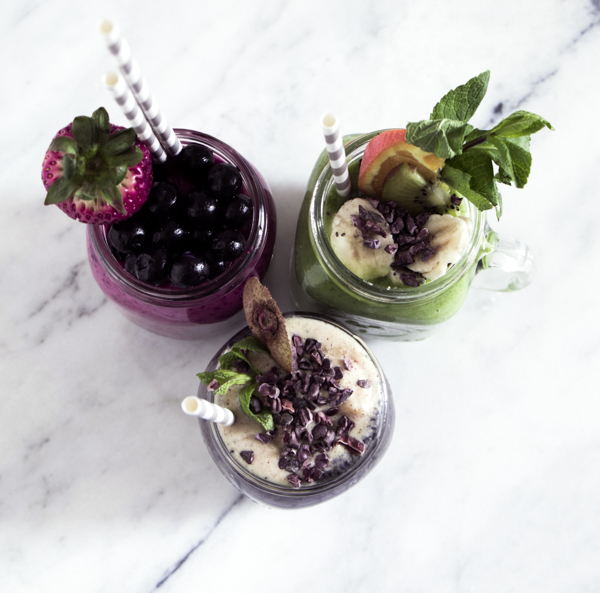 Us humans unfortunately tend to resist change. Though, if there's anything consistent in life is that EVERYTHING is transient- be it your style, taste in music, the nature of a relationship, or even your priorities. So letting go of situations, memories, bad habits that no longer serve you is the first step on embracing true happiness.
As we are some way into 2015, maintaining awareness of the goals we set forth for ourselves for the New Year can somewhat get curtailed as we go 100 on our busy lives. Taking a few minutes a day to reflect on priorities can create consciousness to easily make positive lifestyle changes.
For the most part, I've always been conscious of my health- I exercise regularly, consume a vegetarian diet, and drink a ton of lemon water! But I also tend to have one too many late nights and often than not, spirited with some red wine indulging. I have to admit, I simply love the velvetty taste of an Aussie Shiraz flavored with dark berries and spicy tones! But combine these two lifestyles in abundance and it tends to wreck havoc on your skin.
So as of March 1st, I've been on a 30-day no drinking challenge. It's actually been quite an easy feat even though at social events I tend to receive perplex looks followed by inquisitive questions for my choice of sparkling water over the bubblies! It's only been two weeks but I can actually say that everyday I wake up with significant more energy and this whether or not I've guzzled down my morning green tea. But to be honest, my numero uno motivator is this instant glow to my complexion (hey, sometimes a little vanity can go a long way!). Granted I'm lucky to have great genes, but there's definitely a significant suppleness to my skin and reduction in puffiness. Since I'm being more mindful of healthy skin practices, I've also been committed to getting a regular 7-8 hours of shuteye.
 Being on this path of wellness, I was thinking of other habits to maintain the glow and one of them is to replace one cocktail for another by concocting yummy smoothies.
This week I'll be sharing with you the recipes to the three mouth-watering smoothies seen above. Besides the obvious health benefits, they're absolutely delicious, easy to whip up, and also super Instagram friendly!!
Are there areas in your life which you wish to change- questionable hair color, dysfunctional relationship, overwhelming closet, poor diet, or even rethinking taking the pill? If you're looking for inspiration and motivation, visit #BreakUpAndMove.Ca for tips and tricks to help you be your best you!
And if you're in the London, ON area, there's a great event happening at Western University offering a free yoga class and plenty of positive vibes. See below for deets.
Lipstick: Estée Lauder Pure Color Envy Shine, Sunglasses: Felder Felder for Silhouette, Perfumes: Atelier Cologne, Lipgloss: Aerin Weekday
[SPONSORED POST]
Posted In
Beauty
Colloborations
Events
Photography
One response to "#BREAK UP AND MOVE TO HEALTHY LIVING"