Get the 90s pout with Marc Jacobs Beauty Lip Gel
Posted On September 10th, 2014 by Candice Pantin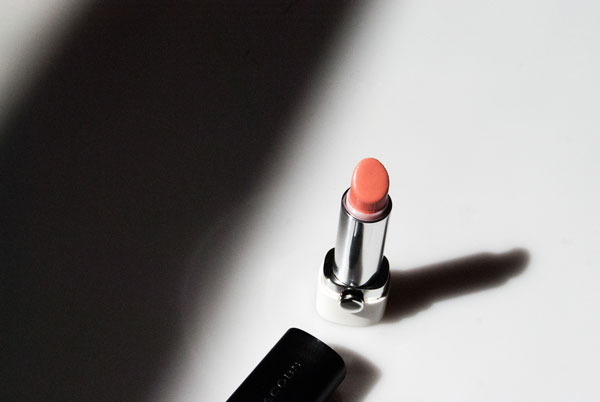 Perusing all the streetstyle NYFW looks on style.com there's a definite trend that ties all the stylish peeps together- their love for everything 90s. Be it the edgier clan of smells-like-teen-spirit style layered in plaid or a more classic class of minimalist mavens clad in monochrome, the beloved decade's revival is sure to stay. A lovely way to encorporate the look into your beauty regimen is the slightly nude matte pout. We remember our high school days layering on a beige lipstick called Toast Of New York and secretly wishing to be the fourth member of TLC!
The polished modern-day version is Marc Jacobs Beauty Lovermarc Matte Lip Gell in 144 Flirt. Its complimentary shade comes on perfectly matte and leaves a long-lasting coverage. The packageing is also quite neat with its magnetic closure.
TIP: Make sure to moisturize prior as the finish will enhance any chapped lips.
To complete the look, apply a thin black angular eyeliner, and voilà, you're a 90s babe beauty!
Marc Jacbos Beauty
Lovemarc Matte Lip Gel 144 Flirt
Available at Sephora Retail price: $36
Photographer: Candice Pantin
Posted In
Beauty
Photography