Flashback Friday: Kate Moss x Calvin Klein
Posted On July 11th, 2014 by Candice Pantin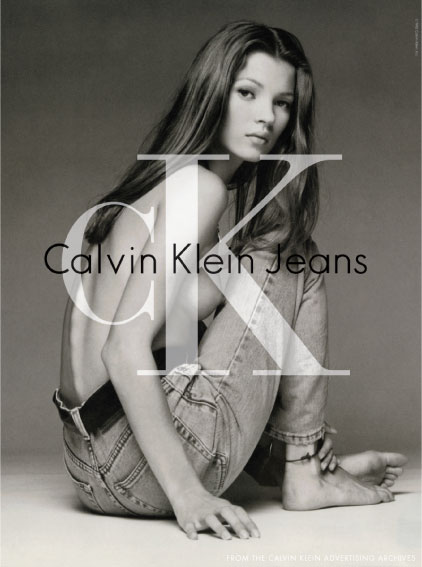 It's Friday which calls for two things: cocktail celebration after a productive work week and a plethora of posting vintage photos to #FBF. Here at ILIW, we've always loved Kate Moss (us and the rest of the world), so who better to kick off our weekly Fashion Flashback Friday series?
Kate Moss' 1992 Calvin Klein Jeans ad was stunning, shocking, and controversial. At only the ripe age of  sixteen, Moss looks doe-eyed, nubile, and slightly emancipated which the latter is potentially why she's pegged with inspiring the "heroin chic" movement. Point blank: the ad is iconic. Moss looks beyond incredible (not that we'd expect anything less), and although the focus isn't on the denim being advertised, young 90s girls saw this photo and wanted to be Kate–invariably, this meant wearing Calvin Klein jeans.
It seems nothing comes between Kate and her Calvins–not even controversy.
Posted In
Fashion
People