Kate is my homegirl!
Posted On June 26th, 2015 by Candice Pantin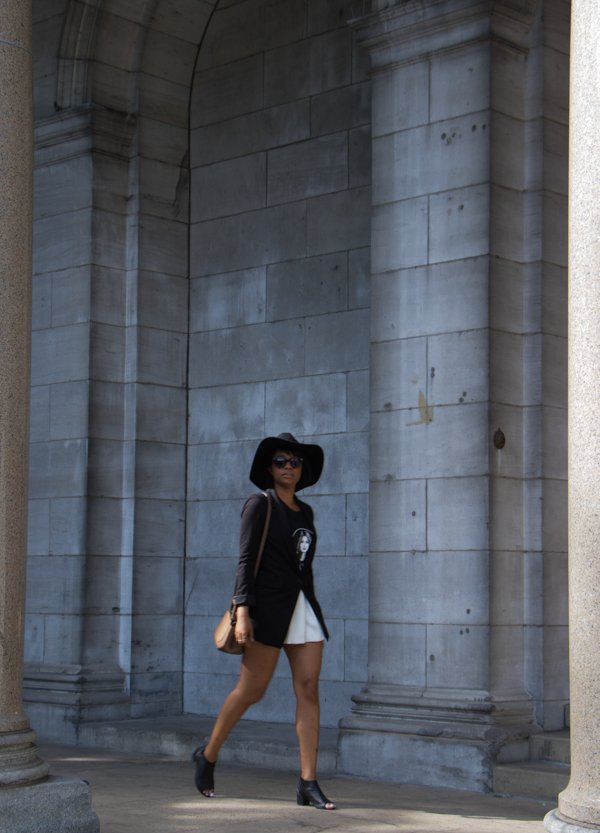 Kate. She's everyone's homegirl or at least we would like to think so. As the ultimate girlboss of style, it's pretty fitting that Chrldr (pronounced Cheerleader, yep that simple!) features her visage for one of their cool Tees. This online women's label of cheeky branded tops, bottoms, and mobile accessories speak to the young and the beautiful- scroll down their Instagram to see for yourself!
Taking it to the streets, Chrldr is hosting a Pop Up Shop in Montreal at 6750 Blvd. St- Laurent until June 30, 2015.
Hat: Brixton, Top: Chrldr, Blazer: Le Chateau, Skort: Mango, Purse: Aritzia, Sunglasses: TOMS, Shooties: Le Chateau
Chrldr Pop Up Shop
6750 Blvd. St- Laurent
June 16-30 2015 [Thurs, Fri noon-8PM/ Sat, Sun 1-5PM]
Posted In
Fashion
How To Wear It
Style