A City Gal's Guide to Explore Bromont
Posted On February 24th, 2016 by Candice Pantin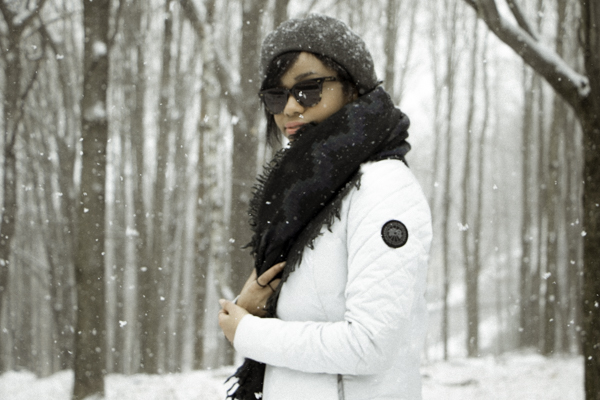 We're halfway through the winter season and if you're like me, you're most likely forecasting the days to open-toe season. But you know what, I think that's adopting the wrong attitude. It IS winter after all, I really need to drink some coffee, listen to some gangsta rap, and come to grasps with this cold temperature because I'm missing out on some fun outdoor activities, discovering gem corners of La belle province, and last but not least, capturing magical style pictures thanks to Quebec's picturest scenery.
Luckily this season, I decided to play in my own background and visited the Eastern Townships by exploring Bromont. It's a lovely destination for a romantic getaway (hello steamy jacuzzi makeout sessions!), cultural activities, and of course all that powder for ski lovers! Escaping the hustle and bustle to the great outdoors is much needed to resource your batteries and simply not become a moody zombie with constant RBF (that's Resting B*tch Face for those not up-to-date with their SMS lingo!).
If your inner urbanite has trepidation in venturing to the Great White North, fear not, as I'm the frontwoman for concrete jungle living but I absolutely loved my time spent in the countryside. And yes, there's more to it than hitting the slopes- Here's a City Gal's Guide to Explore Bromont
#1 SPA BALNEA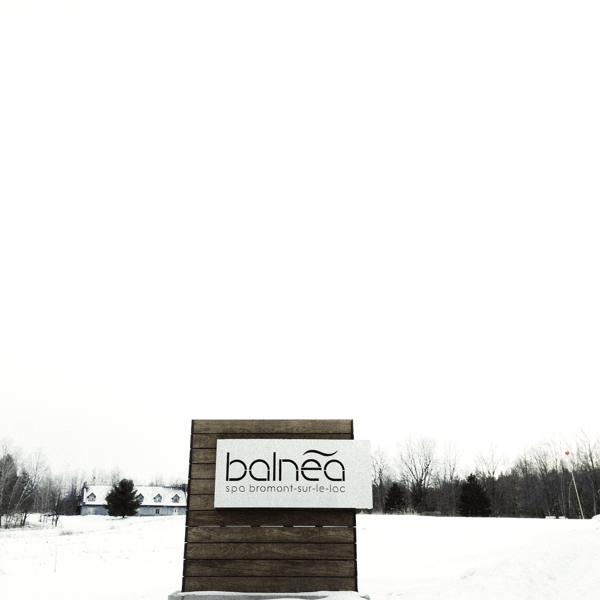 Nestled in the mountainside, it's the perfect place for some R&R amidst the tranquility of nature. With its state-of-the-art design, breathtaking view, calming therapeutic indoor and outdoor thermal baths, gastronomic restaurant, it's an experience like no other that washes away your woes. During one of of my daycations at Balnea, I especially loved their Shiatsu massage which my body transcended to an incredible zen high. I was glowing, I was relaxed, I was just a ball of Namaste goodness! In the summer months I was also very fond of their yoga by the lake and seasonal menu complete with extensive wine list. It's really dreamy to be sipping on a fine red while being swayed in Balnea's magical Meditaranean-inspired decor. Head their with your girlfriends or as a couple, set the iPhone away for a couple of hours, and enjoy that Scandinavian bath girl because it's all about working hard and playing even softer.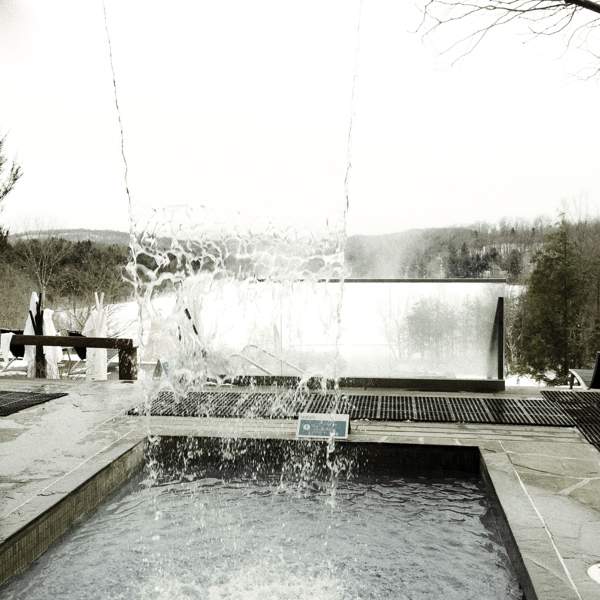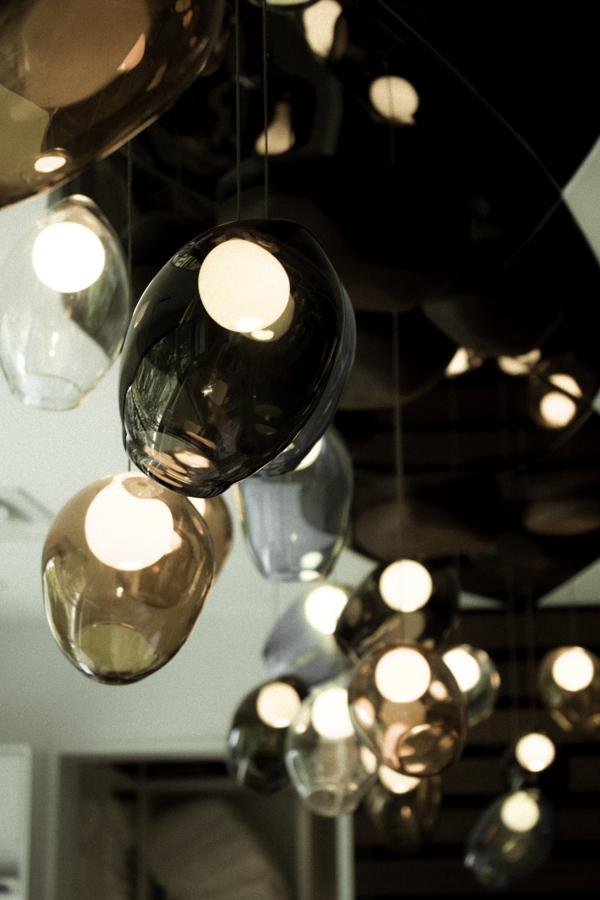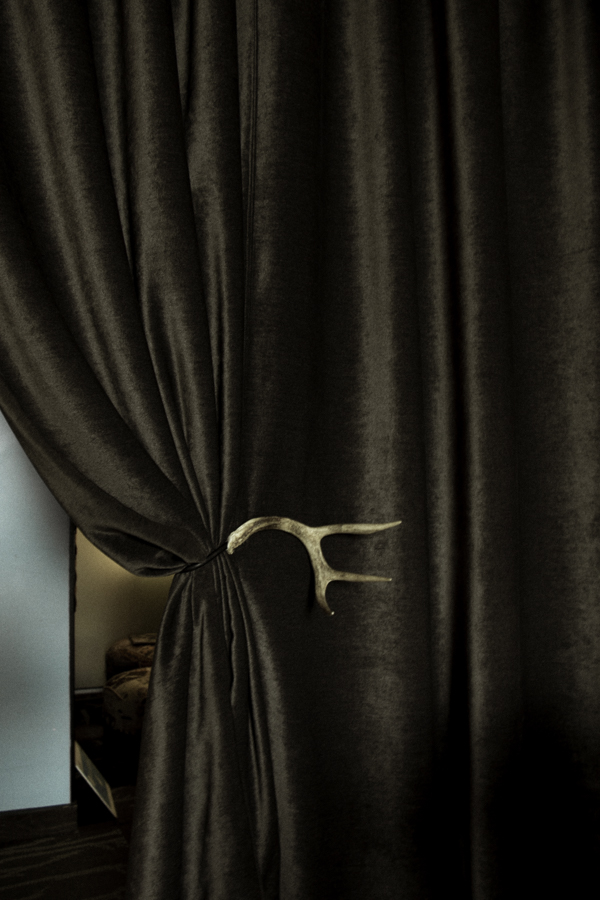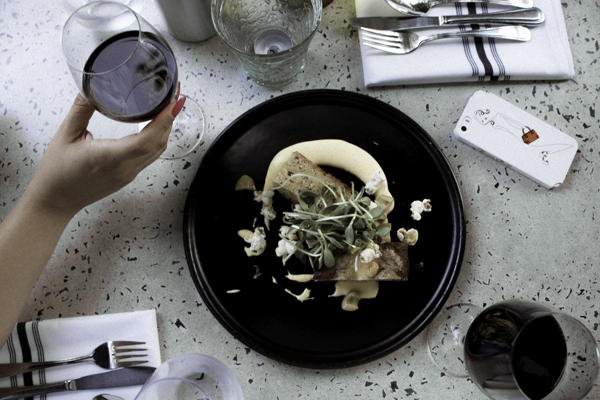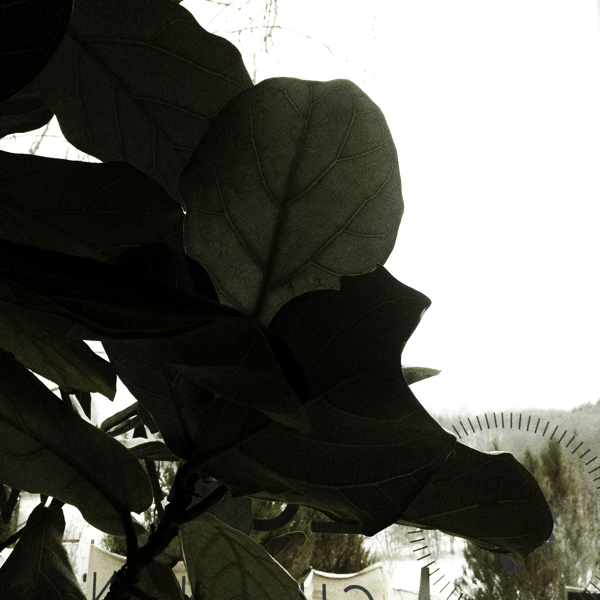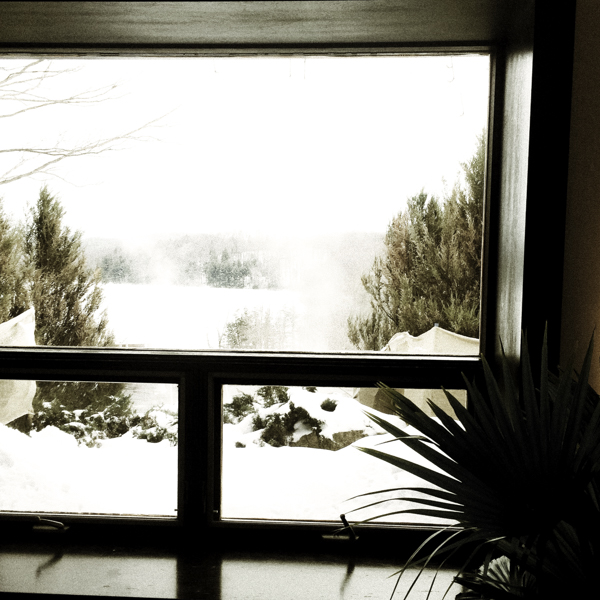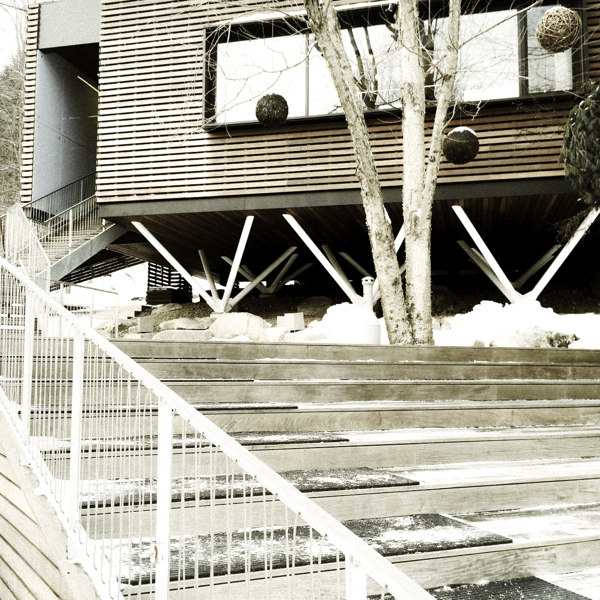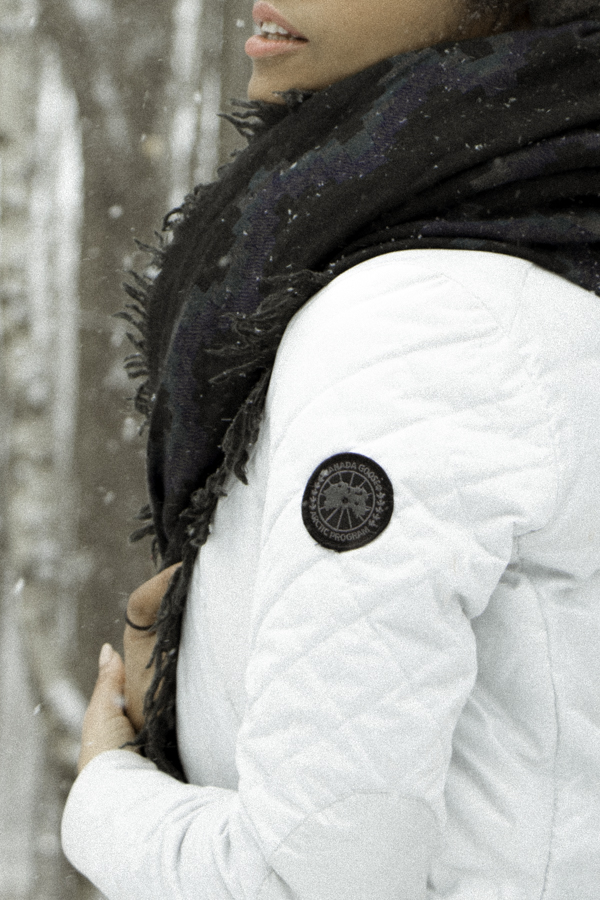 #2 VIEUX-VILLAGE DE BROMONT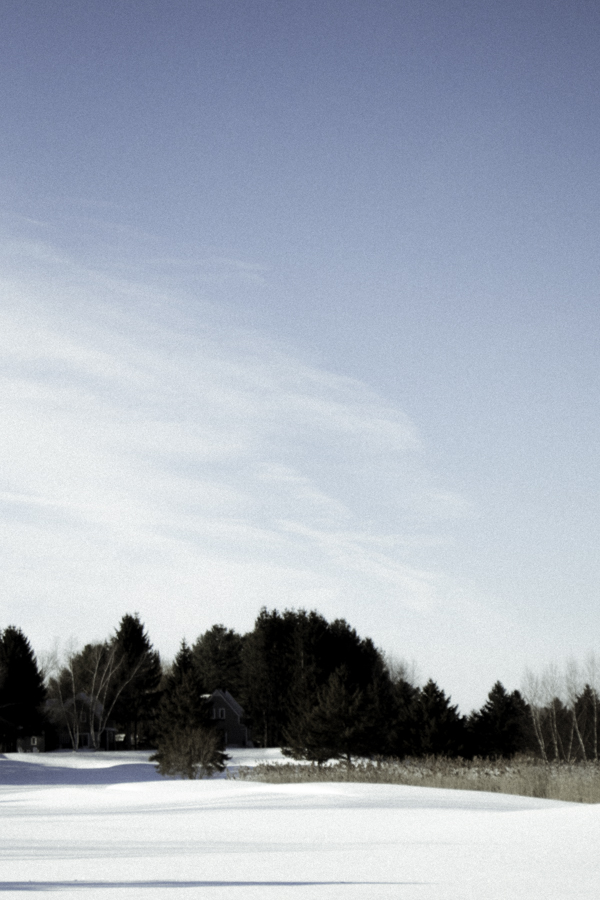 The Old Town of Bromont is like a charming city within a charming city. Lined with historical buildings of cute boutiques and great restaurants you'll be transported to a place and time where time seems to keep still. Oh and ladies you would definitely want to visit the Chocolate Museum, yes you read right, Bromont is actually a yummy slice of heaven on earth! From crafted delicacies and delicious desserts, there's something for everyone's sweet tooth!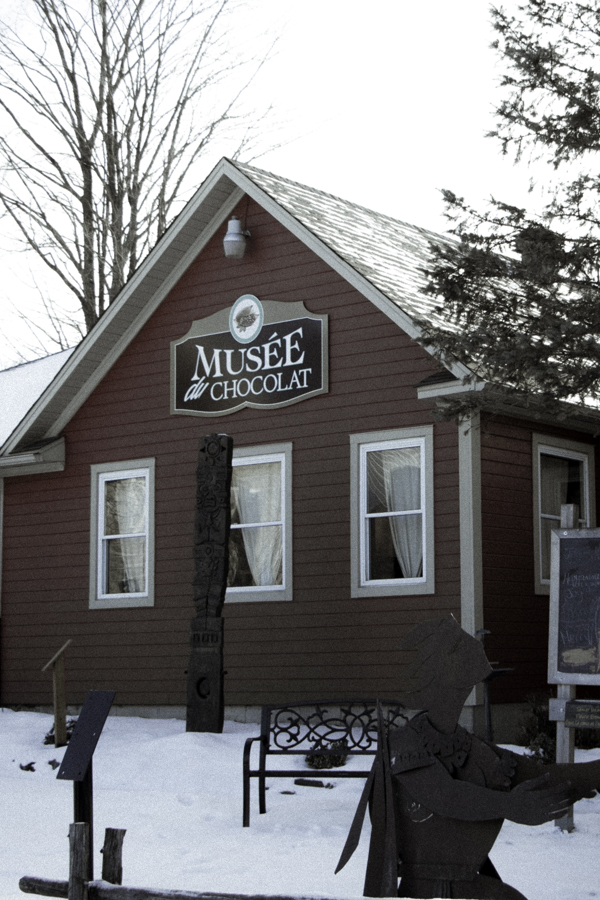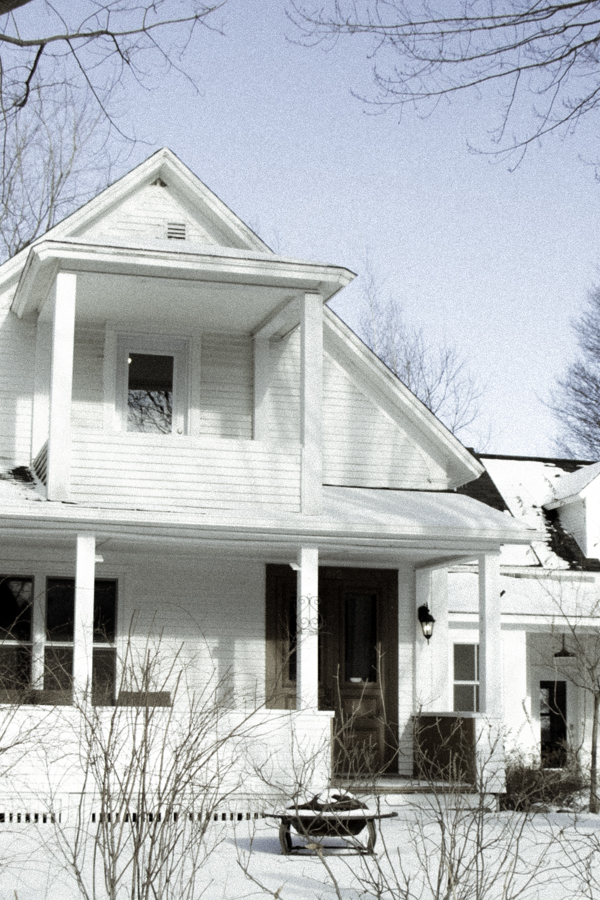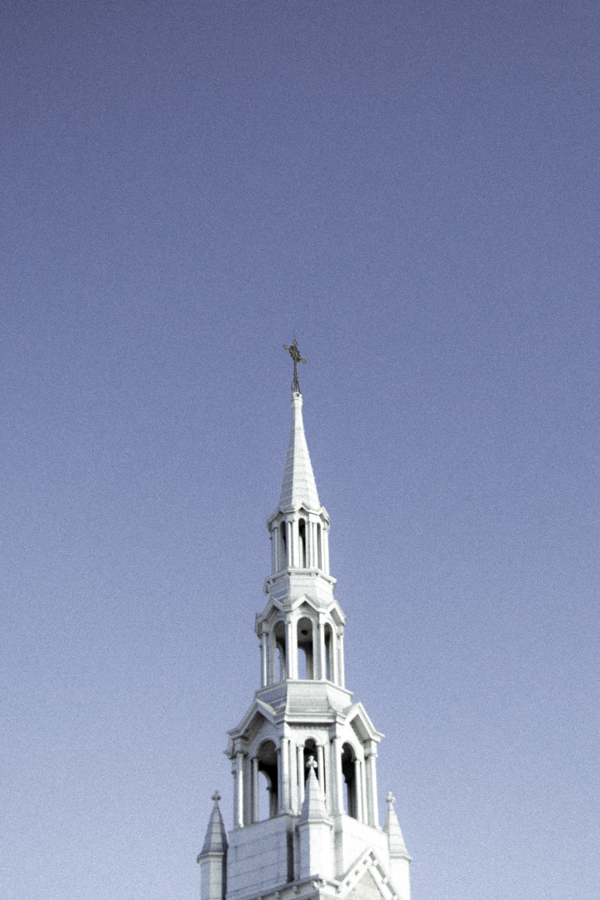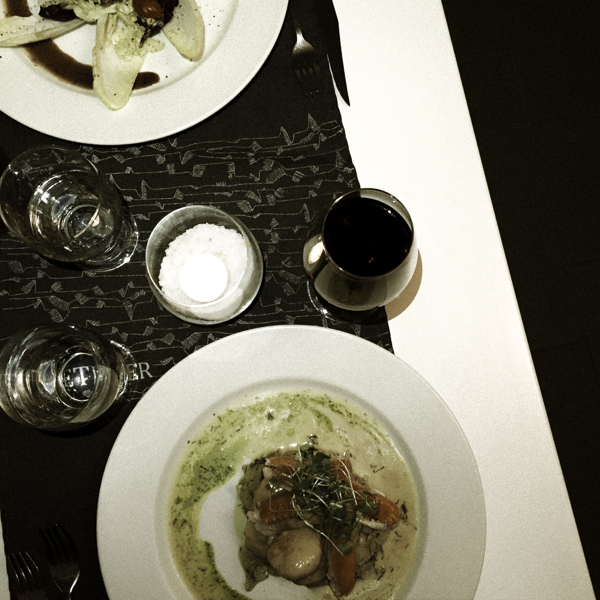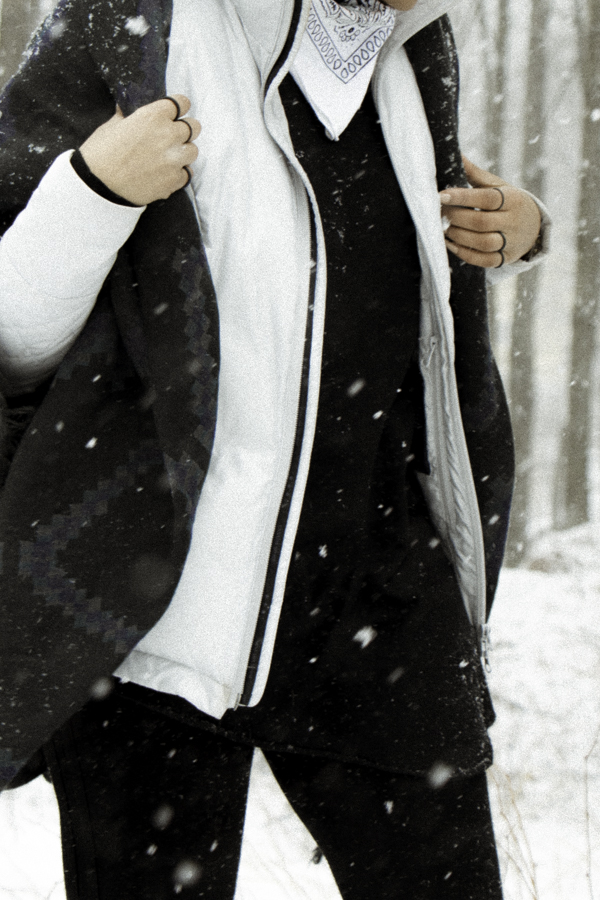 #3 LUXE COTTAGE STAYCATIONS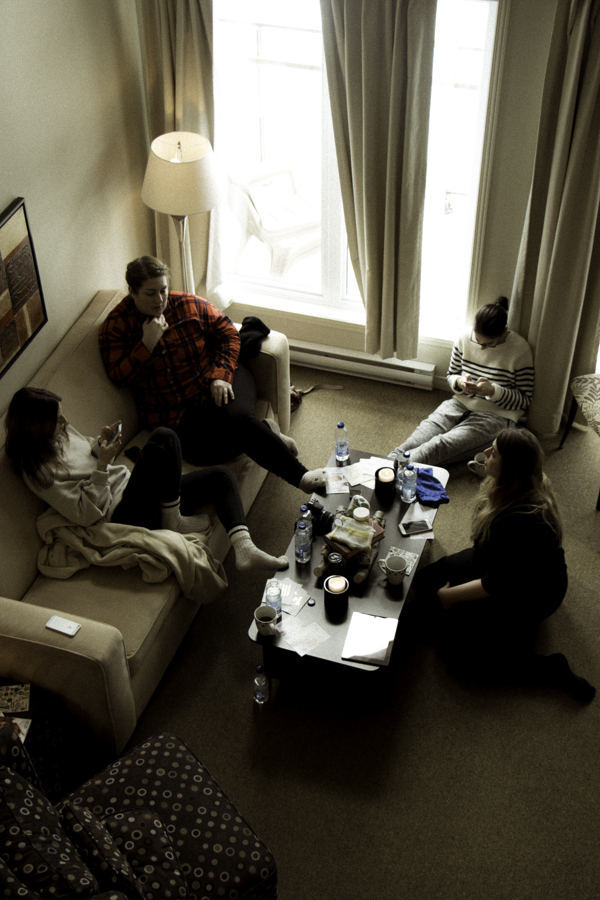 As mentioned here, a couple of weeks ago I was invited by Kiehl's to a fun ski day in Bromont to discover their latest lineup of nature-powered masques. While we gave ourselves mini facials with the Energizing Radiance and Polluant Defending masques, we cooked a gourmet meal and played house for the day in a chalet that was more like city dwelling living than a shabby cottage shack. Call me foolish but when I used to think of countryside, my immediate thought is to a logged cabin where I would have to fetch for fire wood to keep warm and cook meals over! I'm sure there's plenty of those in Bromont but there's also plenty of condo style homes that resemble mini mansions. If you're looking for the latter, I suggest heading over to Ski Bromont Immobilier's website for their contemporary estates (think high architectural ceilings, large terraces, and luminous open space plans) that will exceed your expectations as a luxe home away from home.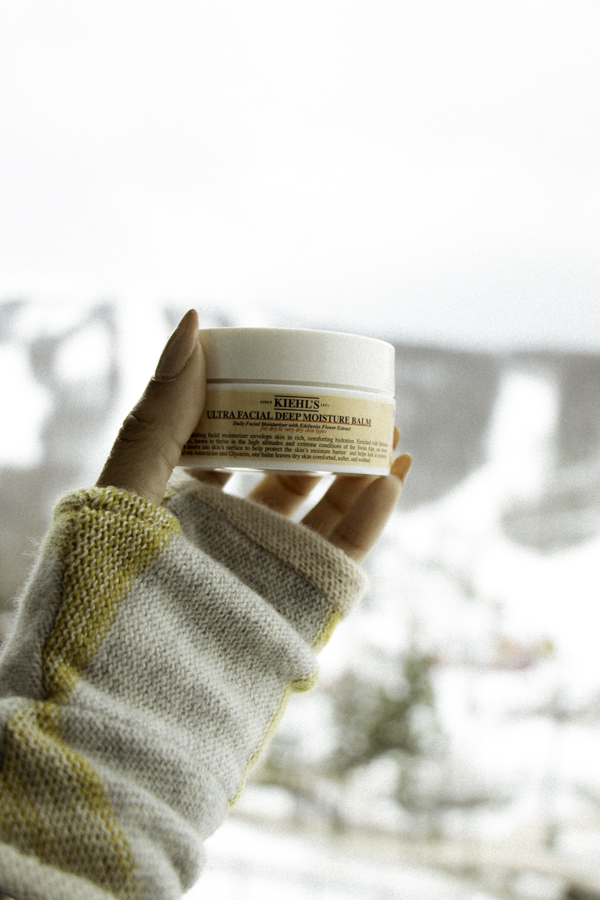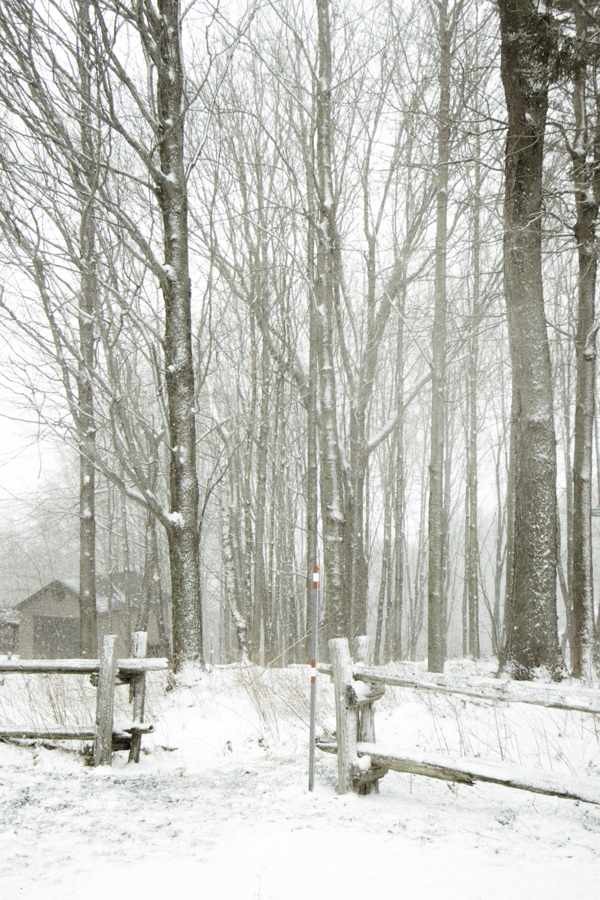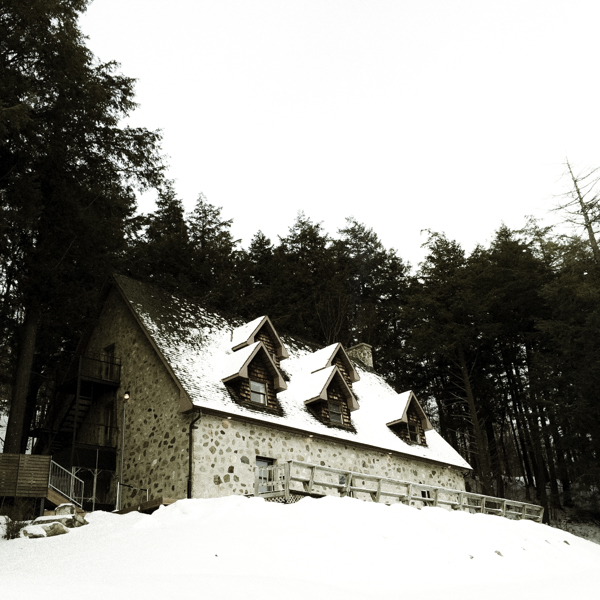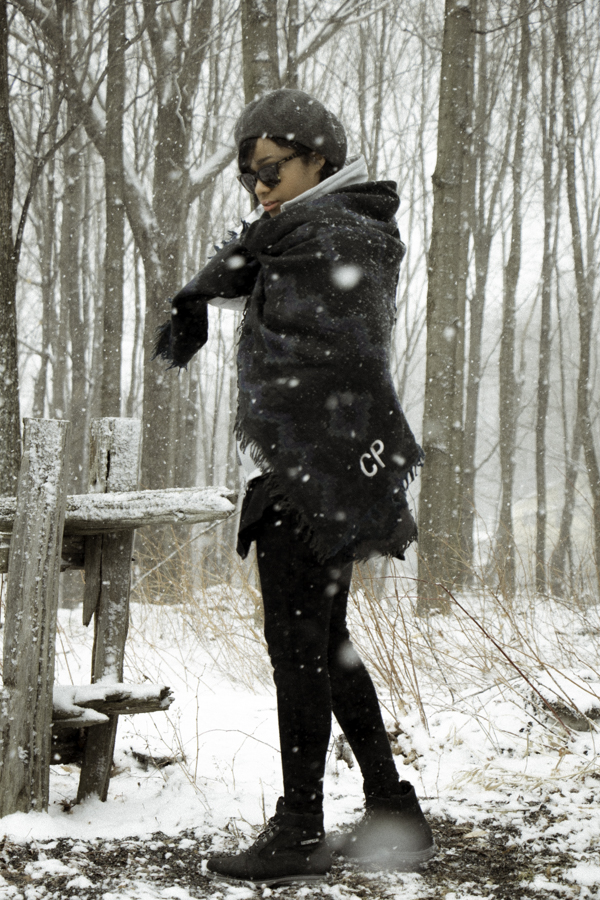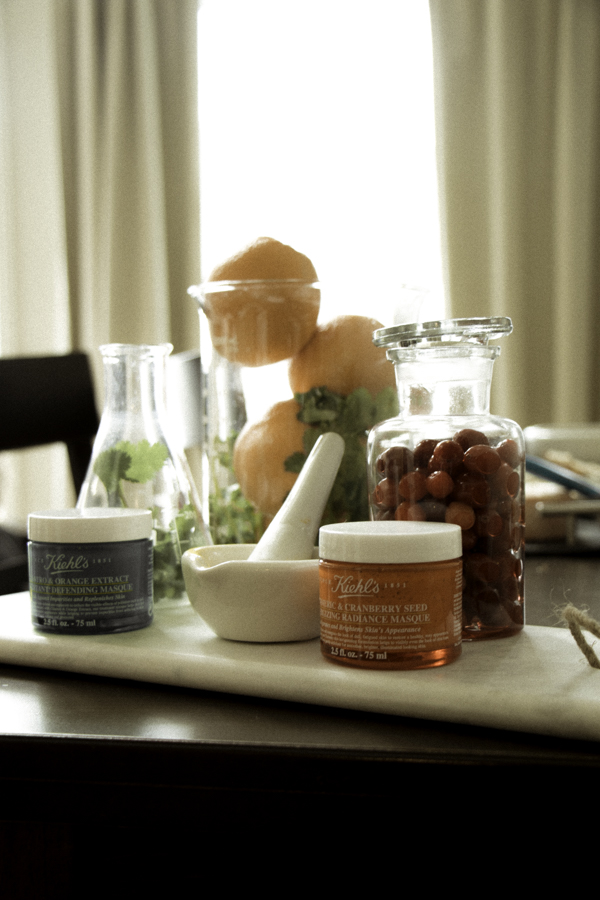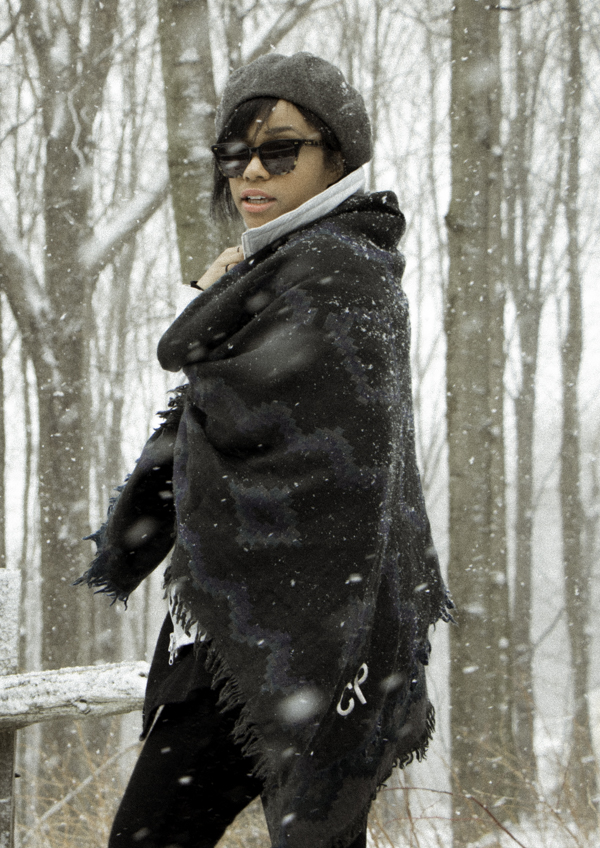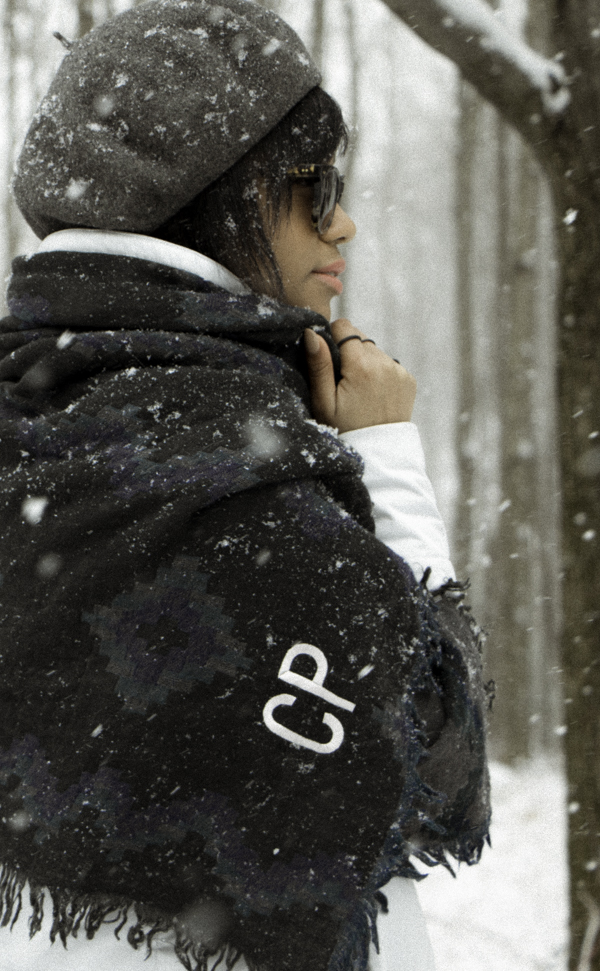 Sunglasses: TOMS, Scarf: Aritzia, Jacket: Branta Canada Goose, Leggings: Le Chateau, Boots: CAT Footwear

Style pictures by Anik Lacasse
Posted In
Beauty
Colloborations
Events
Photography
Places
Style